Macy's Fourth of July Fireworks tap tech to light up smartphone screens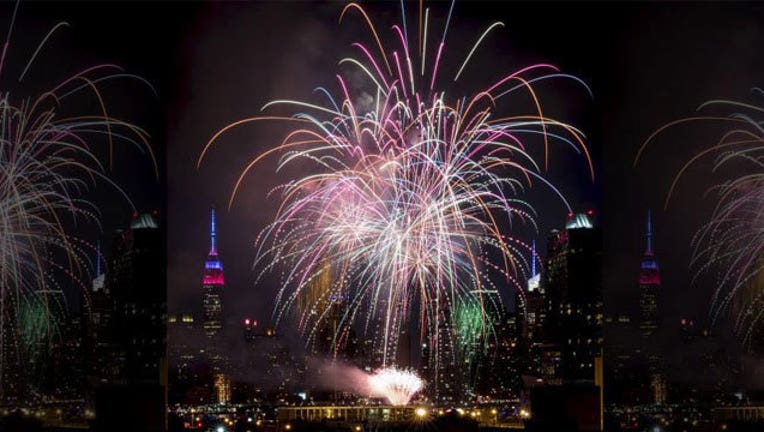 article
Macy's Fourth of July Fireworks will use specially designed technology to integrate smartphones into the spectacular New York City display this year.
Set over the East River, more than 56,000 effects will feature in the display, which is celebrating its 40th anniversary.  For the first time, however, revelers will be able to synch their phones with the fireworks and see an impressive array of colors light up their screens.
Macy's has teamed up with the Makelight app to produce the digital fireworks display. Makelight CEO Joanna Alpe told FoxNews.com that the free app synchronizes the phones by playing a specially designed lightshow that matches the color, tempo and dynamic explosions of the fireworks.
Whether watching the display live in New York City or on TV at home, the app will enhance peoples' enjoyment of the fireworks spectacular, according to Alpe.
"We love the thought that people can feel like they are holding sparks of the fireworks in the sky - by coming together, contributing their pixels and being immersed in the creative display all around them," she explained, via email. "This is the perfect event to debut the new feature with."
The Makelight app has already been used to enhance audience interaction at live music events. For the New York City spectacular, Makelight has built live-event software that takes triggers from pyrotechnics specialist Souza, which is running the countdown that launches the fireworks. Once the countdown starts, a Makelight software controller becomes aligned and starts to sync up the phones.
"With the Makelight app, we are adding another layer of entertainment for the millions of spectators who line the shorelines of New York City and for the millions more who experience the Macy's Fireworks on television, giving each spectator the opportunity to be part of the show," explained Macy's Fireworks spokesman Orlando Veras, via email.
This year's display, which starts at approximately 9:25 p.m. ET, will be the biggest since 2000's millennial display. The pyrotechnics will be launched from five firing locations on the water – four barges off Midtown Manhattan and a double-barge below the Brooklyn Bridge. The 2016 event will also mark the New York debut of pyro-writing – an explosive version of skywriting that will use fireworks to spell out "U.S.A" in the night sky, according to Macy's.
Read more on FOX NEWS.