Man accused of "tickling" a nine-year-old's privates at Hop N Happy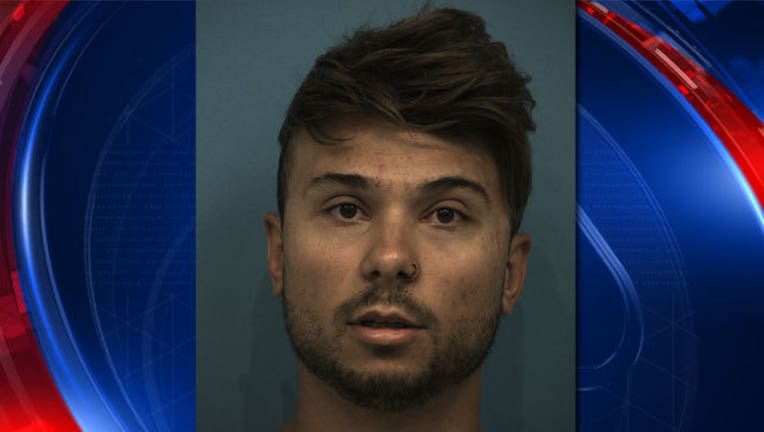 article
The Austin Police Department has arrested a suspect accused of "tickling" a nine-year-old's privates at Hop N Happy. The suspect has been identified as Neander William Silva, a Brazilian national citizen who does not reside in the United States and is visiting a cousin who lives in Hutto. 
Neander Willian Silva has been charged with Indecency with a Child by Sexual Conduct, a Third Degree Felony. He is being held at the Williamson County Jail. Bond is set at $75-thousand dollars. 
On Saturday, July 2, the Austin Police Department responded to a sex crimes service call at the Hop N Happy business on Anderson Mill Road. The Victim had come to Hop N Happy with his father and two brothers around 4 p.m. The Victim and his brothers had been playing for approximately two and a half hours when their father approached them at the foam pit, where they were playing. 
The father noticed the Victim was laying fully covered by foam, except for the top of his head, about five feet away from his brother. Laying next to the victim, within one foot, was the suspect Neander Silva. Silva was playing in a similar position and was also covered by foam. 
The father told his boys it was time to go and they exited the foam pit. The suspect, Silva, got out as well. 
As the father and his sons were exiting the business into the parking lot he asked his sons if they had fun. The Victim stated that he had fun playing with Silva, he "tickled" him and motioned to his groin area.
The father asked the Victim to describe what happened. The Victim then described to his father that Silva had "tickled his penis." The Victim stated it happened for about two to three minutes and that it was over his clothes, directly on his penis. The father asked the Victim to show him what happened and the Victim used his ahnd and made a 'massaging' motion on his penis over his shorts. 
The father called the Austin Police Department who arrived on scene. 
APD detectives spoke with Silva who is a Brazilian national citizen. His first language is Portuguese and his English is not very good. He does not reside in the United States and is visiting his cousin who lives in Hutto. Detectives spoke with his cousin, Leonardo Silva, who stated that his cousin is staying with him and that there is no time frame on his visit. 
The father identified Neander Willian Silva as the man that was laying nest to his, the Victim, in the foam pit when he approached his children when it was time for them to leave.
Silva was arrested and charged with Indecency with a Child by Sexual Conduct.