Man arrested after climbing South Congress construction crane
AUSTIN, Texas - A man wearing construction gear climbed a construction crane on South Congress Avenue early Monday morning.
Austin Police say they verified he did not work at that job site.
Police have identified the unauthorized crane climber as 38-year-old Cameron Greer.
Sgt. Mark Breckenridge tells FOX 7 that the Fire Department responded around 4:40 Monday morning because a small fire had been reported at the site. "The Austin Fire Department put it out and was still at the scene when they realized there was a man on the crane," said Sgt. Breckenridge.  
Whether Greer started that fire... "That, I do not know," he said.   
A little after 5, firefighters called police in to deal with the man on the crane.
"Randomly threw items and would yell.  He wouldn't come down," Breckenridge said.
SWAT and hostage negotiators were called in. "At times, he would say he wanted to see his kids.  We were trying to verify if he had kids.  He wanted to see his ex-wife but we didn't know who she was. He wouldn't give us the information that we needed to contact any of these people," he said.
 
Sgt. Breckenridge says Greer kept asking for cigarettes but there was no safe way to get them up the crane to him.  Negotiators were talking with him from the ground, they didn't climb the crane. Police say Greer came down willingly a little before 9 am.
The collateral damage: South Congress was shut down for hours.   As for the construction site next door: "He affected about 300 people on the side I work on, they had to go home today because of the stand-down here," said iron worker Floyd Ray.  
Ray says his site was shut down for the day.  They'll be back at work on Tuesday.
"We got 'show up' time.  We got two hours 'show up' time," Ray said.  
Ray says he just lives 15 minutes away. "There were guys that drove in all the way from Waco.  The masons, they come all the way from Waco and they had to turn around after driving two hours and drive back home.  And they're not getting paid for today. They probably don't get paid drive time.  So, yeah it affected a lot of people," Ray said.  
As for crane climber Greer... "I'm glad he didn't take the fast way down.  I'm sure whatever he's dealing with, I hope he gets the help he needs," Ray said.  
Police told us this morning Greer is charged with criminal mischief and criminal trespass.  Those charges may change -- his jail records say he's also charged with possession of a controlled substance.\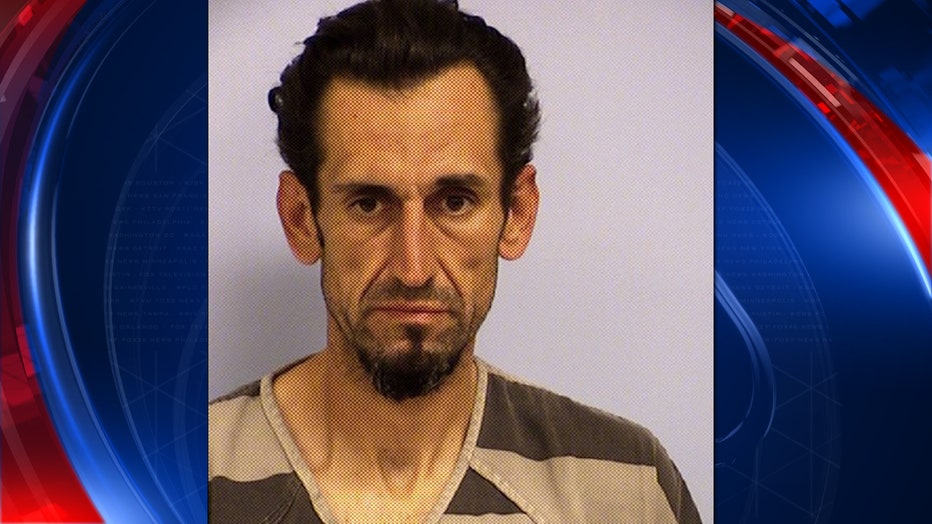 38-year-old Cameron Greer (Austin Police Department / FOX 7 Austin)
The question was asked if Greer is homeless.  Police did not know and they say they have no way of knowing.