Man charged with evading arrest after SWAT situation on South Congress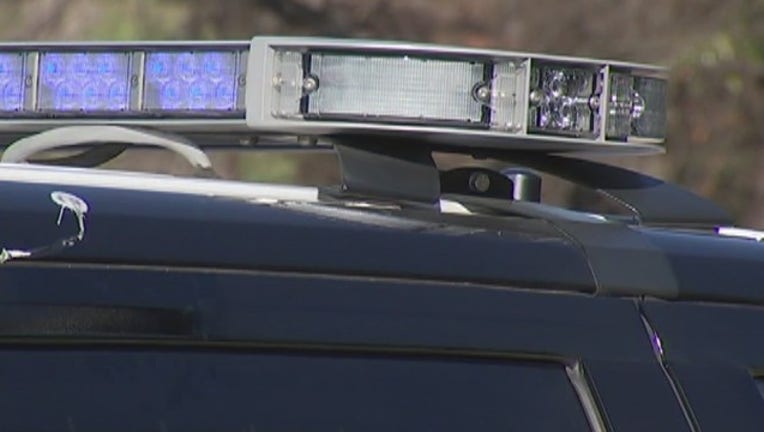 article
AUSTIN, Texas - A man was charged with three felonies, including evading arrest, after a SWAT situation in South Austin Sunday afternoon.
Nathan Barrera, 36, was charged with third-degree felony evading arrest in a vehicle, third-degree felony failure to stop and render aid, and third-degree felony unlawful possession of a firearm by a felon.
According to an arrest affidavit, the incident began when an officer saw a 2006 blue Ford F-150 pickup truck collide with a 2013 silver Mitsubishi Outlander at the intersection of South Congress Avenue and E. Ben White Boulevard around 2:20 p.m. July 7.   
The driver of the truck, identified in the affidavit as Barrera, then drove away from the scene and police followed him to a parking lot at the intersection of South Congress Avenue and Sheraton Avenue where he pulled over. 
The affidavit says that Barrera was not compliant, refusing to get out of the truck, and would only roll down the window to speak with officers. He reportedly stated to police he wasn't going to get out of the truck and that officers were going to have to shoot him.
Officers say he continued to reach under his seat and near the center console and refused to leave his hands visible to officers, according to the affidavit. SWAT units were called to the scene, including two armored rescue vehicles blocking the truck in. SWAT officers used devices to break open a rear window and use chemical irritants on Barrera. When Barrera still did not get out of the truck, a robotic device was used to create a larger hole in the back window.
After two hours of negotiations, Barrera was taken into custody, says the affidavit. Officers found a loaded black Smith and Wesson Shield 9mm in the driver's seat in plain view.
A passenger in the Mitsubishi told officers she had sustained injuries to her right hand, left forearm and sternum, and would have to have X-rays done to make sure the crash had not damaged a medical device in her chest, according to the affidavit.
The affidavit say according to a background check, Barrera was found to have a parole violation for a weapons offense and a felony burglary of a habitation conviction from 2013. 
Barrera was transported to Travis County Jail and bail was set at $10,000.