Man dies after car crash in North Austin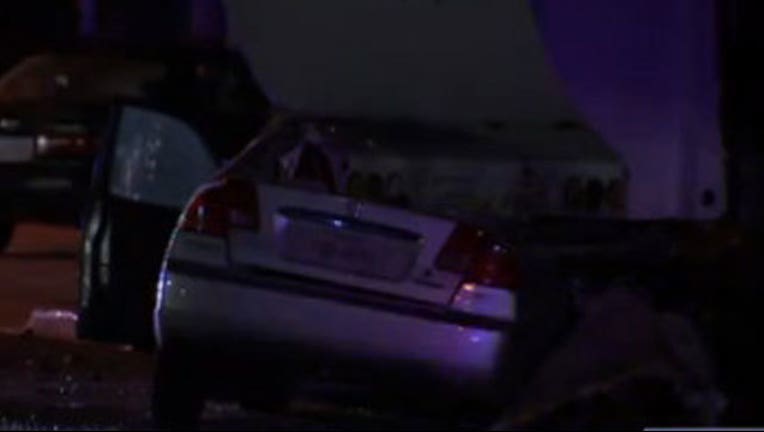 article
Police are investigating a fatal early morning car crash. It happened on Koenig and Woodrow in North Austin.
Officials say at about 3 a.m. a car was driving eastbound when it collided with a dump truck. The car, a gray Honda Civic, went completely underneath the truck.
The dump truck was backing up after picking up some garbage from a business when the car crashed into it. 
The speed on the road is posted as 45 miles per hour. Police believe speed may have been a factor in the crash.
The identity of the victim hasn't been released. The only information police would say is that the victim was a white male.
Police say the man died at the scene and they're not sure if he was pinned under the truck before he died. They say the man was the only person in the car.