Man in hot water with family for teaching teen daughter to gut a fish: 'It's a life skill'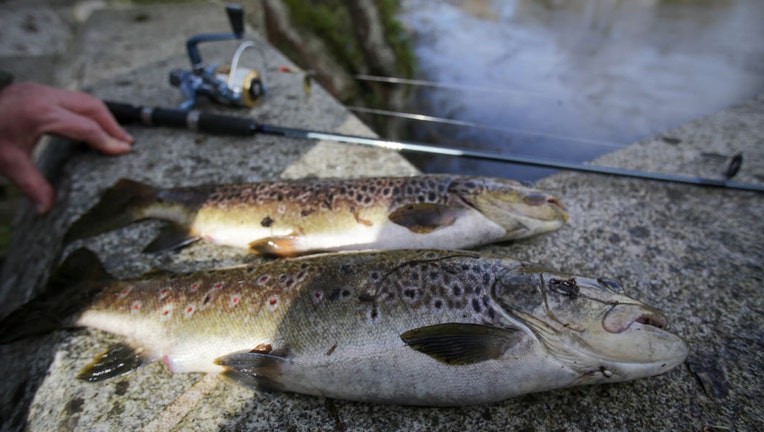 article
A husband and father took to Reddit to gain consensus on whether he was wrong for making his oldest daughter learn to gut a fish.
Reddit user Fair_Moose4755 said on the AITA ("Am I the A—hole") subreddit that he is 38 years old, married and has two daughters, ages 13 and 10. 
When he was growing up, he wrote, he had to learn a lot of life skills — and he and his wife are continuing that tradition with their girls.
"My wife and I have been teaching them life skills such as cooking, cleaning and car maintenance," he noted, adding that his older daughter gets "much more hands-on experience" than his younger daughter does.
FISHING IS THE FIX FOR A MAN WITH PTSD WHO WAS NEARLY STABBED TO DEATH: 'SAVED MY LIFE'
The family recently went camping, and his oldest daughter "had to make the fire" and set up the tent, he said.
"Get the feel for it," he said of the camping tasks his daughter performed. 
They went fishing, too, "but didn't catch anything," he wrote, so he went out and "bought a few whole fish — not gutted."
He added, "We live on the ocean [and] this is a life skill; it's common to buy fish whole."
He continued that if his daughter "wants to eat fish, she needs to know how to gut them."
He took the purchase home and "was going to teach her how to process a whole fish," he said in his post.
207-POUND ALLIGATOR GAR CAUGHT IN TEXAS BREAKS LOCAL RECORD, APPEARS LONGER THAN FISHERMAN
Noting that his daughter was "grossed out," he said he "made her do it, and then we cooked it." 
He continued, "She went to my wife telling her I forced her to gut a fish."
The man on Reddit said that this resulted in an argument about forcing their daughters to do things, "but [gutting fish] is a life skill," he wrote. "And we forced them to learn how to cook and do laundry, so I don't see the difference."
He ended his post by saying that both his wife and his oldest daughter are mad at him.
Fox News Digital reached out to the Redditor for further comment.
MINNESOTA MOMS ENCOURAGED TO FISH OVER MOTHER'S DAY WEEKEND WITHOUT LICENSES
One Boston-area dad of boys said that "better family communication" would have been the key to a better outcome.
"I don't see the big deal in learning to gut a fish, but I'm not a teenage girl," the father told Fox News Digital. 
"Boys and girls are different," he continued. "My guys were thrilled to catch, clean and gut fish, but who knows had I been the dad to a girl?"
He added, "I don't think I would have made my daughter do it, if it made her feel sick or bad."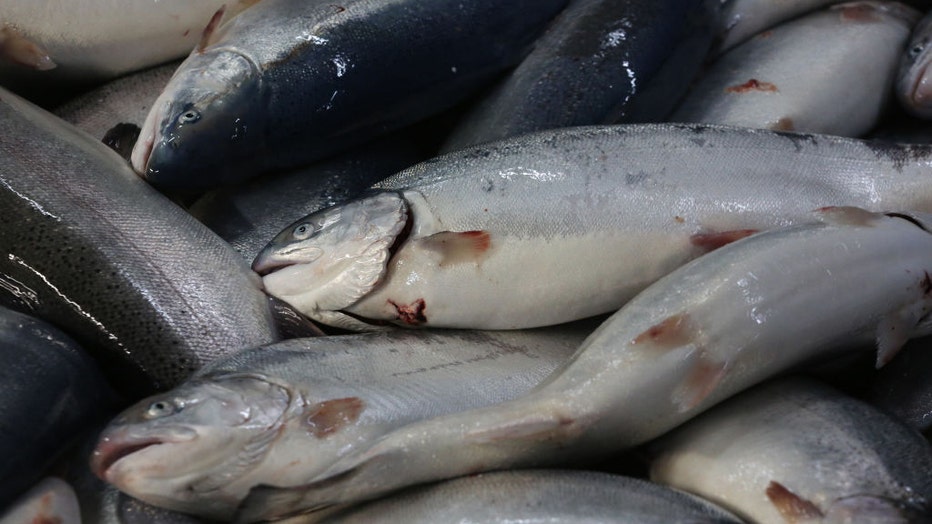 FILE - Rainbow trout are pictured in a file image dated Sept. 13, 2019. Photographer: Andrey Rudakov/Bloomberg via Getty Images
A dad and grandfather in New York also said that he did see the "big deal" in terms of teaching teenagers — male or female — to gut a fish.
"But should the family have gotten into an argument about it? No," he said. "This all should've been discussed beforehand without a lot of drama," the father added.
​On the AITA subreddit, people can reply to posts and indicate the poster is "NTA" ("Not the A--hole"), "YTA" ("You're the A--hole"), "NAH" ("No A--holes Here") or "ESH" ("Everyone Sucks Here"). The post, which garnered a lot of attention, had most people voting against the dad's decision-making in this instance.
One Reddit user commented on the dad's post this way: "YTA."
The commenter said, "I can cook, I can clean, I can do laundry, I can do many things."
The Reddit commenter also added, "But not once in my more than 60 years on this earth have I needed to gut a fish. Unless you regularly catch your own fish, it is not an essential life skill."
CLICK HERE TO GET THE FOX NEWS APP
The person also said, "By all means, if she wants to know how to gut a fish, teach her. But forcing her makes you TA."
Another person wrote, "Maybe you should force her to dress a deer and wear the hide as clothing next," responding to the dad's issue. "Hey, it's a life skill."
Yet another commenter said, "It's a life skill to know not to push your child into something uncomfortable that isn't necessary. YTA."