Man fulfills wife's dying wish by taking their son to Disney World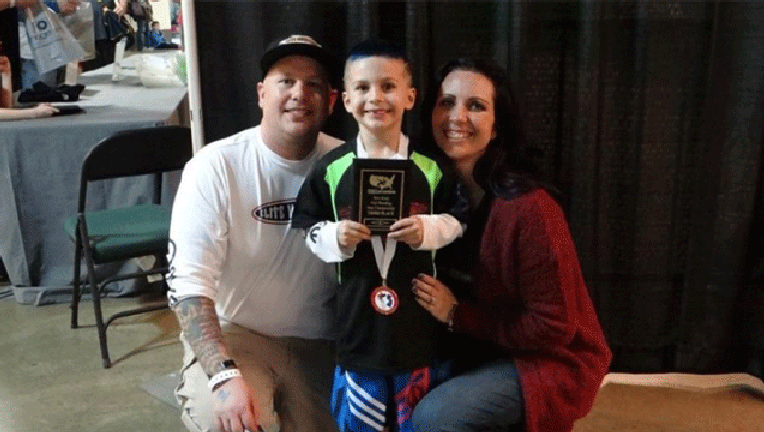 article
A New Jersey dad has fulfilled his wife's dying wish by taking their son to Walt Disney World— an effort made possible after a viral GoFundMe campaign he started Sept. 22 met its $10,000 goal within one hour of being launched.
Billy Webb, 33, said his wife of nine years, Kellie, 34, passed away Saturday after battling colon cancer for nearly four years. The Webbs, who met in April 2006 while stationed in the U.S. Army at Fort Bragg, North Carolina, share one son, Will, 7.
Earlier this summer, when Kellie's cancer became terminal and doctors gave her upwards of one month to live, Billy's father, Bill, asked her what she wanted to do before her health declined any further. The couple had always wanted to take Will to see Mickey Mouse in Orlando, so that made answering simple.
"We always wanted to take him down there," Billy told FoxNews.com by phone while in his hotel room at Disney's Animal Kingdom Lodge. "It was something that we always thought we had plenty of time to do."
Read more on FOX NEWS.