Man hit and killed by semi-truck on I-35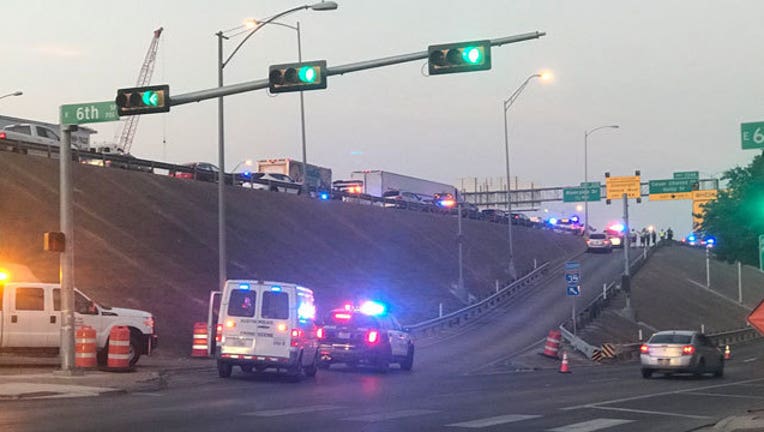 A man was hit and killed by a semi-truck on I-35 early Friday morning.
An approximately 25-year-old man was hit while trying to cross I-35 around 5:30 a.m. Both a semi-truck driver and another driver made 9-1-1 calls to report they had hit the man trying to cross. Police do not know who the man is at this time, as he had no identification on him.
At one point, traffic was backed up past 183 after all southbound lanes of the interstate were closed between 6th Street and Cesar Chavez.
Drivers stuck in the lane closures at one point shut down their cars along the highway as police investigated. Lanes reopened around 8:30 a.m.
"We're asking the public, if you happen to know of a person or are missing somebody that fits in this age range, 25-year-old, approximately 25-year-old, white male, to please contact 9-1-1," Officer Bino Cadenas said. 
Both police and the medical examiner will look into identifying the man killed. 
They encourage everyone to use pedestrian intersections when trying to cross the highway.