Man hurt in Central Park; people near area hear explosion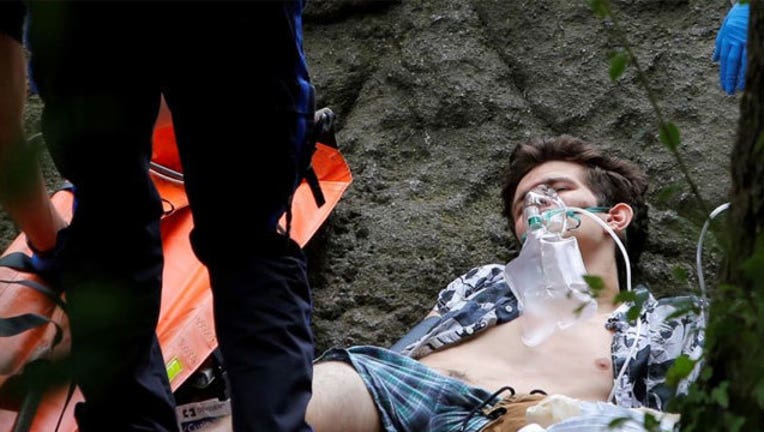 article
NEW YORK (AP) — Police say a 19-year-old man suffered a serious injury to his left foot in Central Park and witnesses told them he had just stepped onto a rock when an explosion occurred.
The blast, shortly before 11 a.m., could be heard several blocks away.
Fire officials say it happened inside the park at 68th Street and Fifth Avenue. The man suffered serious injuries, possibly needing an amputation, and was taken to the hospital. Police say he's from out of town, but didn't give his name.
A bomb squad was on the site. The police were investigating.
No other information is available.