Man killed after fight at Uptown Dallas bar spills outside
DALLAS - A man was shot and killed in Uptown Dallas early Monday morning after a fight at a bar spilled outside.
It was the first weekend Texas bars and clubs were back open for business, but the holiday weekend turned deadly early Monday morning.
The shooting happened on McKinney Avenue outside of One Sette Bar around 1:20 a.m. Monday.
Police say 24-year-old Franklin Moore was in the club and was escorted out after being involved in a fight with several people inside. Police say he then went to grab a gun from a party bus he owns and went back inside the club again.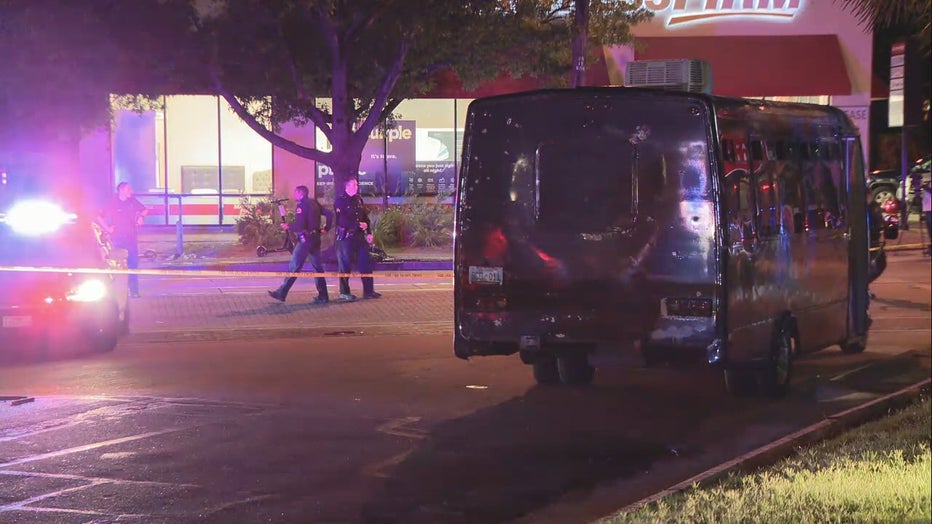 Once Moore was escorted out again, police say he got into a fight with 32-year-old Tommie Richard Rogers and shot him several times. Police found Rogers on a sidewalk across from the club. He was taken to the hospital, where he later died.
Police say Moore ran away after the shooting. He then surrendered himself to the Euless Police Department and has been transferred to Lew Sterrett Jail.
Residents who live in the area say it's somewhat surprising.
"That's like the third shooting in like a year or so, and it's all around a block away from me," said resident Will Guilfoile. "That doesn't make me feel safe at all. So it's sad, and it's too bad it happened."
"I was astonished. I was surprised," said resident Ted Moore. "It didn't look like nothing would've happened like that over here."
The shooting comes with heightened attention on crowd sizes and public safety at bars and restaurants. Dallas police haven't said yet if they saw a noticeable uptick in incidents this past weekend.
Moore is charged with murder. His bond has not been set. A mugshot has not been released.
A post from a promoter at that club said social distancing guidelines would be followed and patrons would have their temperatures checked. Social media posts showed bar employees also appeared to be wearing masks, but not customers.