Martindale has volunteer center up and running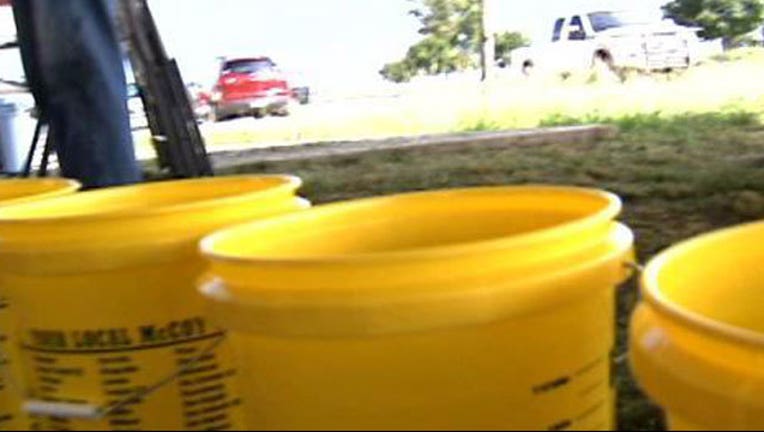 article
A volunteer center was created to start putting the community back together.
With so many disaster stricken areas across Texas, Martindale had been overlooked - until today.
"We've been out in San Marcos, doing Hays County work but we know Martindale has not really been helped as far as being sent volunteers to clean up homes and neighborhoods. We know there was a need and we definitely wanted to help them. They're our neighbors and we wanted to help them," says Jonathan Cruz, United Way of Hays County.
That's why United Way of Hays County decided to create a volunteer center there at the Baptist Church.
It launched Saturday morning and will run for about nine days.
The donations coming in, show just how Texans are banding together.
Volunteers from all over the state are coming to help.
They are in need of more supplies to make that possible.
"We could definitely use any sort of heavy equipment as far as flooring goes. Flooring equipment, flooring scrapers, crow bars, bug repellent would be great. It's very hot out here, I would say sunscreen is needed as well," says Cruz.
Each volunteer has their own story of why they are lending a hand.
"We all know what it is to be in need, to need help. So if we can help somebody, we do what we can," says Daniel Ramos, volunteer.
To others, it touches home.
"In 1998, my parents house was flooded. We just had people coming out of the woodworks to help us, helping us get our house back in order. So it's nice to be able to return the favor," says Robyn Glaze, volunteer.
Robyn Glaze grew up near the San Marcos area.
She grabbed supplies and headed out Saturday to start cleaning homes.
"When you walk up and down the street, you can see carpet ripped out from pretty much everyone's houses," says Glaze.
She hopes that she and others can make a difference.
"We all bounce back pretty quickly because for every house that's flooded, there is going to be 20 to 30 neighbors coming to help," says Glaze.
Martindale is still in need of volunteers. You can contact United Way of Hays County to get involved: (512) 353-1420.
We've also set up a section on our website with links to organizations that you can volunteer for or donate to.