Mattel to release AI-integrated Pictionary
Board game giant Mattel is rolling out a new version of Pictionary that involves artificial intelligence participation.
The company on Tuesday announced Pictionary Vs. AI, which is its first board game to integrate AI in a twist on the classic that involves using a mobile device.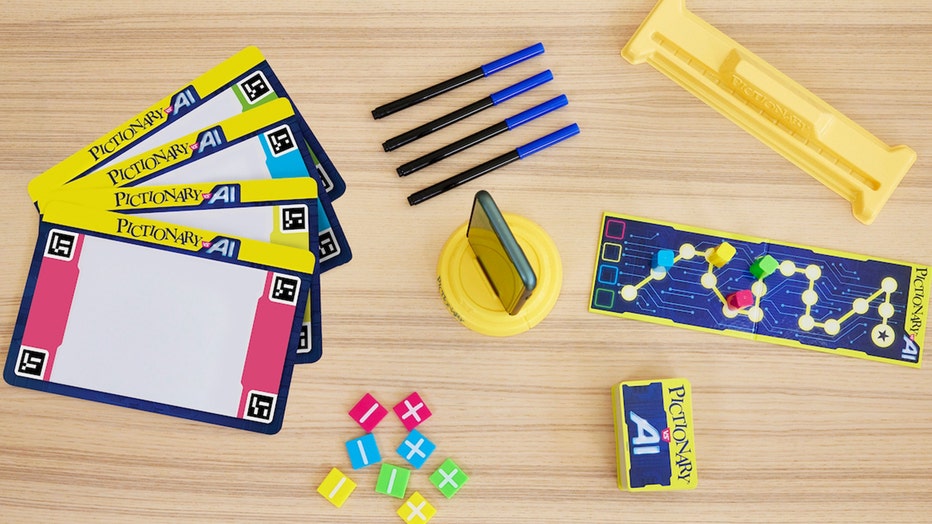 Product photo of Mattel's new version of Pictionary (Credit: Mattel)
Just like the original Pictionary, Pictionary Vs. AI involves players quickly drawing a picture based on a word pulled from a deck of clue cards. However, rather than players guessing each others' drawings, the new version allows AI to guess and players try to predict whether the technology will get it right.
WHAT IS ARTIFICIAL INTELLIGENCE (AI)?
The way it works is that players use a cell phone or other mobile device to scan a QR code to launch the AI, which then guides everyone through the game. After all players have sketched their drawings, players make guesses on each sketch as to whether AI will be able to guess the drawing accurately. Then, every player shows their sketches to the AI to see if the technology is correct.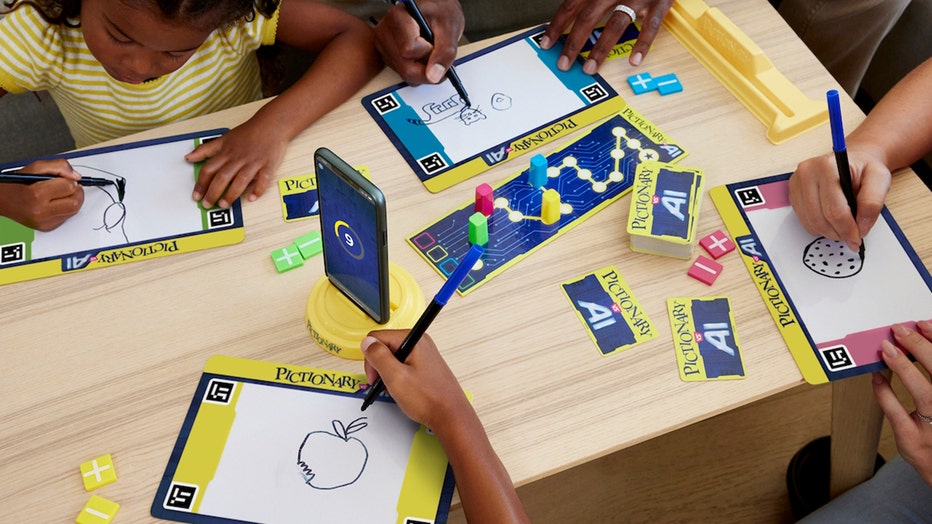 Consumers can purchase Pictionary® Vs. AI for $24.99 starting September 27, and it will be available on retail shelves beginning October 2. (Credit: Mattel)
Players can earn points both if the AI correctly guesses what their sketch represents, and for each time they are right about whether the AI would accurately guess a player's drawing.
DUNGEONS & DRAGONS FRANCHISE BANS ARTISTS FROM USING AI TO DRAW CHARACTERS, SCENERY
Pictionary Vs. AI will be available for purchase starting Oct. 2, and will sell for $24.99.
RELATED: Mattel releases new doll collection to celebrate 'Barbie' movie
Mattel said in a press release that Pictionary Vs. AI has been rated by the U.S. Entertainment Software Rating Board and follows Children's Online Privacy Protection Act compliance. The company said all content is kid-appropriate, and the game is rated for age 8 and above.