McDonald's Shamrock Shake returning to menu for limited time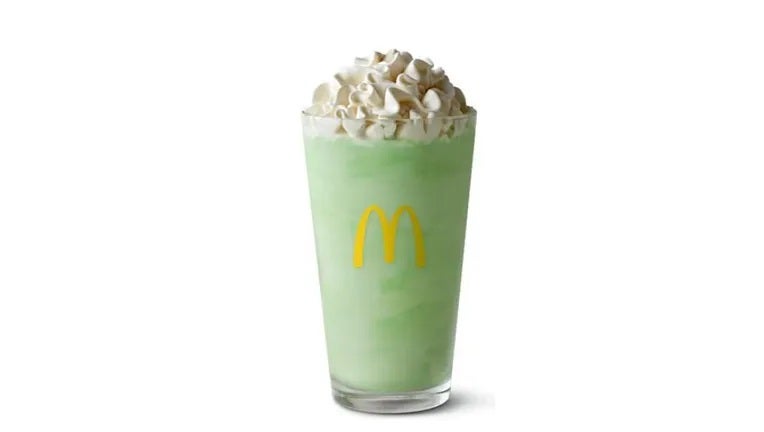 article
The Shamrock Shake and its McFlurry counterpart are returning to the menu at McDonald's for a limited time.
According to the company's website, the Shamrock Shake and Oreo Shamrock McFlurry will be back on the menu starting Feb. 20. It typically returns to the menu in late February to celebrate St. Patrick's Day in March.
The Shamrock Shake is made with vanilla soft serve, blended with Shamrock Shake syrup and served with whipped topping.
The Shamrock Shake was created back in 1967 by a McDonald's owner in Connecticut. It debuted in select locations across the county in 1970 and went nationwide for the first time in 2012.
READ MORE: Krispy Kreme unveils Valentine's Day doughnuts perfect for chocolate lovers
The Oreo Shamrock McFlurry made its debut in 2020 in honor of the shake's 50th anniversary.