Michigan dog attacks, nearly kills owner after being fed THC gummy
OTSEGO COUNTY, Mich. - A dog in Michigan nearly killed its owner in an attack after being fed a THC-infused gummy.
The Otsego County Animal Control confirmed to FOX Television Stations that it handled the complaint and took custody of the dog. 
Director Melissa FitzGerald said the accident was not provoked and the owner almost died. 
RELATED: Biden Administration considering loosening marijuana restrictions
She explained that the owner had the dog for three years, describing the dog as large but not a breed known for attacking people.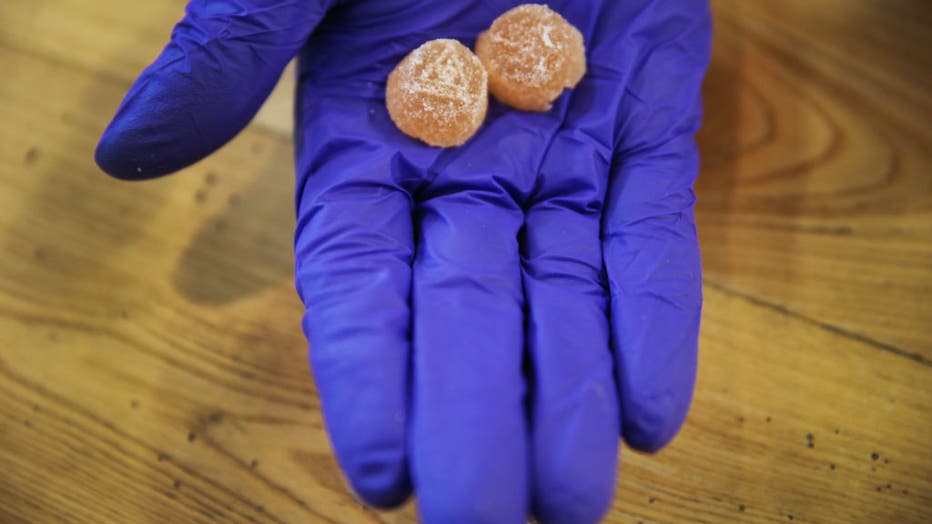 NORTHAMPTON, MA - NOVEMBER 9: Gummies containing THC sold at NETA (New England Treatment Access) in Northampton, MA are pictured on Nov. 9, 2018. NETA will be one of two pot shops in Massachusetts to start selling recreational marijuana in the upcomi
Animal Control learned of what happened when they took custody of the dog. 
"We just want people to be educated," FitzGerald said in a statement to FOX Television Stations. "THC in animals can have different reactions."
"Bottom line is to not give your pets anything that is not prescribed by your veterinarian," she added. 
RELATED: 'Like Snoop Dogg's living room': Smell of pot wafts over notorious U.S. Open court
Tetrahydrocannabinol or THC is the main cannabinoid that is mainly responsible for the drug's influence on the brain. This allows THC to potentially alter a person's memory, learning, attention, decision-making, coordination, emotion and reaction time, according to the Centers for Disease Control and Prevention. 
According to the American Kennel Club, dogs can have more dramatic response to ingesting THC than humans. 
FOX News contributed to this report. This story was reported from Los Angeles.