Bastrop Co. woman hopes granddaughter will come home after running away
BASTROP COUNTY, Texas - A Bastrop County woman is hoping her granddaughter will come home after running away at the end of September. She believes she may be in the Austin area.
Nevaeh Cortez, 16, has been missing since Sept. 27.
Dora Espinoza is her custodial grandmother, but Nevaeh is like a daughter to her. 
They live in Bastrop County outside of Elgin, but Espinoza believes Nevaeh is in the Dove Springs area in Austin. She may be with a boy she'd been talking to, or with her noncustodial mother or grandmother.
"I feel like I failed my son, you know, he's no longer here. And I've tried to do my best, but my best isn't good enough for her," Espinoza said.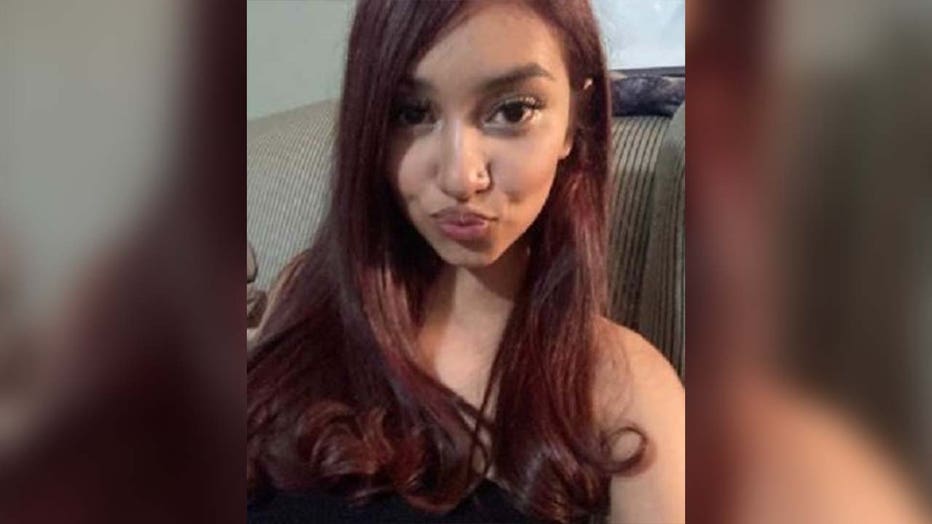 Nevaeh Cortez, 16, ran away from her grandmother on Sept. 27 in Bastrop County. She is believed to be in the Austin area. (Photo courtesy: Texas DPS website)
Bastrop County Sheriff's Office confirmed they have an active case. Austin police say they did help a family try to find a minor who was believed to be on South Pleasant Valley last week.
According to the DPS Missing Persons Bulletin, Nevaeh is 5'1" and 100 pounds. She was last seen with her hair in a bun, emerald green half shirt, dark jeans with cut-outs and patches, and black "Jordan" shoes. She has her nose and belly button pierced.
Espinoza says Nevaeh was in trouble for skipping classes and had her phone taken away. On Sept. 27, she got on the school bus, but it's not clear where she went after that. 
"Just need her to come back home to do what's right for herself so that she could have a future for herself," Espinoza said.
She says she's had vague communication from her, but she thinks she's not being truthful about where she is. 
"Just come home. Come home. Make things right. Do what you need to do for you. You know, if anybody knows where she's at or seen her, talk to her, tell her she needs to come home," Espinoza said. 
MORE MISSING IN TEXAS STORIES:
The National Center for Missing and Exploited Children (NCMEC) says runaways make up the majority of missing children cases. There are many risk factors including wanting to be with a romantic partner or biological family. 
"There are push and pull factors. They're often running from something or to something," said Leemie Kahng-Sofer, Director of Case Management with the Missing Children division. "Just because they left voluntarily does not mitigate the risk factors of them being out there."
"This is no kind of life for her to be out there like that," Espinoza said.
Espinoza is asking anyone who sees Nevaeh to call it in. 
"I would do the same for you if I knew where your kid was, if I knew that you were in that situation. It's exhausting. It's tiring," she said.
"There are so many different dynamics and circumstances of the missing event and the missing child. What we would encourage is to make sure that law enforcement has a report that it's reported to the national centers so that we can utilize our many resources," Kahng-Sofer said.