Heidi Broussard case: Lifetime movie about Austin murder, kidnapping to air Sept. 23
AUSTIN, Texas - An Austin murder and kidnapping case from 2019 is now the plot of a Lifetime movie premiering Saturday, Sept. 23.
"Stolen Baby: The Murder of Heidi Broussard" stars Emily Osment and Anna Hopkins.
Here's a recap of the case:
Best friends 37-year-old Magen Fieramusca and 33-year-old Heidi Broussard had known each other since they were kids. The two appeared to be pregnant at the same time. 
After Heidi gave birth to her daughter, Margo Carey, they both went missing a few weeks later on Dec. 12, 2019. This set off over a week of frantic searching. 
"What we want is we want our babies back home," Tammy Broussard, Heidi's mother, said in 2019.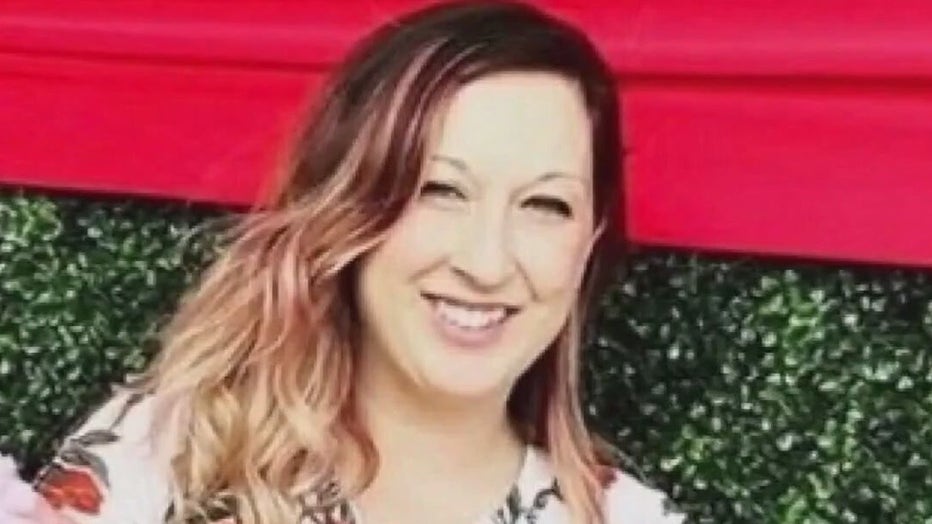 Heidi Broussard. Photo courtesy: Tammy Broussard
According to Austin police, Fieramusca visited Broussard and her three-week-old daughter in their South Austin apartment and strangled her with a dog leash. She put Broussard's body in her trunk and drove to her ex-boyfriend's Houston-area home and tried to pass off Margo as their daughter. 
During a search, officers found Broussard's body, and baby Margo unharmed. 
Fieramusca appeared to be pregnant at the same time, though authorities never confirmed if she was. Investigators listed her motive as "maternal desire."
"We appreciate all the love that everyone is showing, I mean we really, really do, it's wonderful to see people come together like this. I know Heidi would love it also," said Ty Carey, the father of Broussard's boyfriend, at a December 2019 vigil not long after Heidi was found.
RELATED: Magen Fieramusca pleads guilty to murder of Austin mother Heidi Broussard
Fieramusca was charged with murdering her friend and kidnapping her daughter. She pleaded guilty and was sentenced to 55 years in prison and waived her right to appeal as part of a plea deal. Her capital murder charge was also brought down to first degree murder.
"I think it is difficult, if not impossible, to find justice in any sort of resolution to this horrendous crime. Ms. Fieramusca, the fact is that by your actions, you have deprived an innocent child, an innocent baby, of the opportunity of growing up with her mother next to her. You have destroyed an entire family. And no matter what the sentence and no matter how long, no matter how harsh, nothing can change that. Nothing can make this family whole again," said Judge Selena Alvarenga, with 460th District Court in her sentencing in February 2023. 
According to the Texas Department of Criminal Justice, Fieramusca will be eligible for parole in 2047. She projected release date 2074.