More hurdles as Senate again delays vote on GOP health bill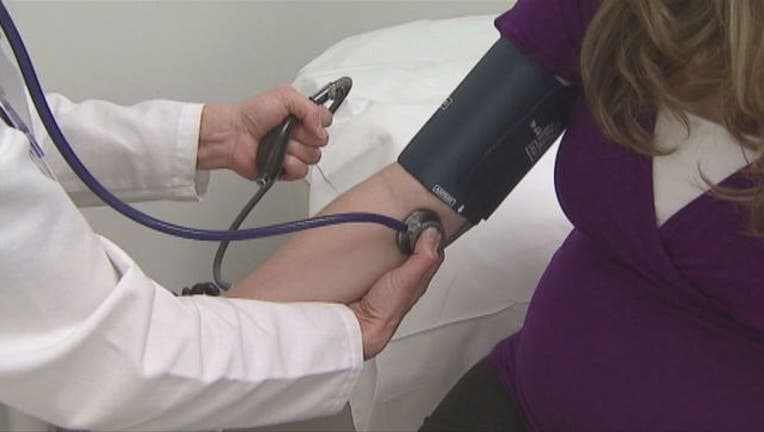 article
WASHINGTON (AP) - The Senate delayed a highly anticipated vote this coming week to repeal and replace the nation's health care law after Sen. John McCain's announced absence due to surgery, an enormous setback as time dwindles for Republicans to pass the signature legislation after years of promises.
The decision by Senate Majority Leader Mitch McConnell late Saturday came not long after McCain's office disclosed that he had undergone surgery to remove a blood clot from above his left eye. He's expected to be out for the week, recovering in Arizona.
Adding to the uncertainty, the Congressional Budget Office also indicated on Sunday it no longer expected to release its analysis on Monday on the estimated cost and scope of insurance coverage under the latest GOP bill, which has the support of President Donald Trump.
The No. 2 Senate GOP leader, John Cornyn of Texas, said he still expected the Senate to move quickly, holding a vote as soon as McCain returns. But amid growing public unease over the bill, some Republicans suggested the delay will make McConnell's task of winning enough support even harder.
In a Senate divided 52-48 between Republicans and Democrats, McConnell can lose no more than two GOP votes and still prevail.
"There are about eight to 10 Republican senators who have serious concerns about this bill. And so at the end of the day, I don't know whether it will pass," said moderate Sen. Susan Collins, R-Maine. She has made clear she would vote against the bill, citing proposed cuts to the Medicaid health program for the poor and elderly.
Sen. Rand Paul, R-Ky., who is also opposed, said doubts also are increasing among Republicans who want to see a fuller repeal of the Affordable Care Act. "The longer the bill's out there, the more conservative Republicans are going to discover that it's not repeal," he said.
The White House said Sunday that Trump was "monitoring what's going on with health care" but did not otherwise weigh in on the growing uncertainty. "We wish Sen. McCain a speedy recovery," said Helen Aguirre Ferre, director of media affairs.
McConnell last week had refashioned the legislation to attract additional GOP votes. The new package added language letting insurers sell discount-priced policies with minimal coverage aimed at winning over conservatives, and revised funding formulas that would mean federal money for states including Louisiana and Alaska - home to four GOP senators who are uncommitted on the measure.
But the health care legislation was already hanging by a thread. McCain's absence meant it would become impossible for the majority leader to round up the votes needed this week to proceed on the bill.
It was the second time that McConnell was forced to call off a planned vote, even with heavy lobbying by Trump administration officials. A vote was postponed last month also due to limited support. Democrats are unanimously opposed to the bill, as are the nation's major medical groups and insurers.
"While John is recovering, the Senate will continue our work on legislative items and nominations, and will defer consideration of the Better Care Act," McConnell, R-Ky., said on Saturday. He has already said the Senate will work through the first two weeks of the August recess, citing a need to finish a slate of unfinished business.
McConnell did not indicate when he would aim to return to the health care bill, but Cornyn made clear Sunday that moving quickly is important.
"I believe as soon as we have a full contingent of senators, that we'll have that vote," he said.
Cornyn acknowledged that if the Senate is unable to attract enough GOP votes that it will "keep trying" but will eventually have to come up with a different plan. "We're willing to do what we can to shore up the system now, to stabilize it to make health care available to people now, but we want reforms to go along with it," he said.
The Senate bill, like legislation the House passed earlier, repeals mandates requiring individuals to carry insurance and businesses to offer it, and unravels an expansion of the Medicaid program enacted under President Barack Obama's law. Analyses of the earlier version of the Senate bill found it would result in more than 20 million additional uninsured Americans over a decade compared to current law.
The newest version attempts to attract conservative support by allowing insurers to offer skimpy coverage plans alongside more robust ones, but also reaches out to moderates by adding billions in help for the opioid crisis and to defray high costs for consumers.
In Phoenix, Mayo Clinic Hospital doctors said McCain underwent a "minimally invasive" procedure to remove the nearly 2-inch (5-centimeter) clot and that the surgery went "very well," a hospital statement said. McCain was reported to be resting comfortably at his home in Arizona.
Pathology reports on the clot were expected in the next several days.
McCain, 80, is a three-time survivor of melanoma. Records of his medical exams released in 2008 when he was the GOP candidate for president showed that he has had removed precancerous skin lesions, as well as an early stage squamous cell carcinoma, an easily cured skin cancer.
Cornyn appeared on NBC's "Meet the Press," Collins was on ABC's "This Week" and CNN's "State of the Union," and Paul was on "Fox News Sunday" and CBS' "Face the Nation."