More than 100 pounds of marijuana seized in Fayette County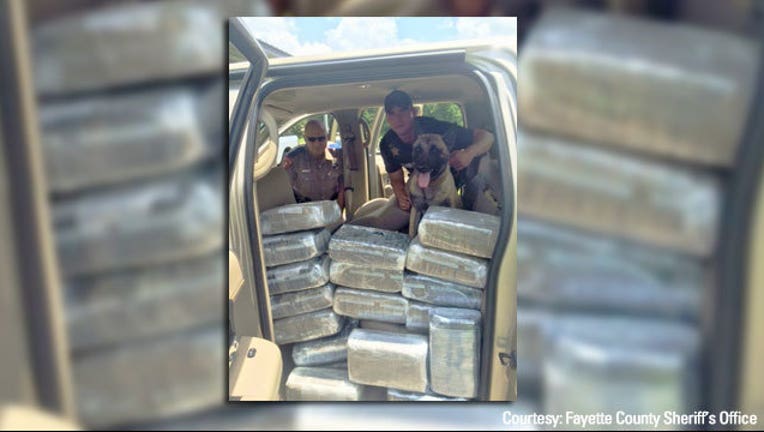 article
The Fayette County Sheriff's Office says a traffic violation stop on June 30 led to the discovery of about 105 pounds of marijuana with an estimated street value of about $55,000. Two people have been arrested.

Officials say at approximately 11 a.m. the Fayette County Sheriff's Office Narcotics Canine Unit stopped a truck on Interstate 10 at the 662 mile marker. Suspicious activity was observed and consent was given to search the vehicle. Sgt. Randy Thumann deployed K-9 Lobos who alerted him to the rear seat of the truck. Sgt. Thumann got into the vehicle and observed several bundles of marijuana. After further investigation, it was found that all the seat in the vehicle had been altered and all held large bundles.

The driver, 30-year-old Erika Rodriguez, and 25-year-old Kenneth Kent were arrested and charged with possession of marijuana.