Myanmar's Suu Kyi eyes post 'above the president'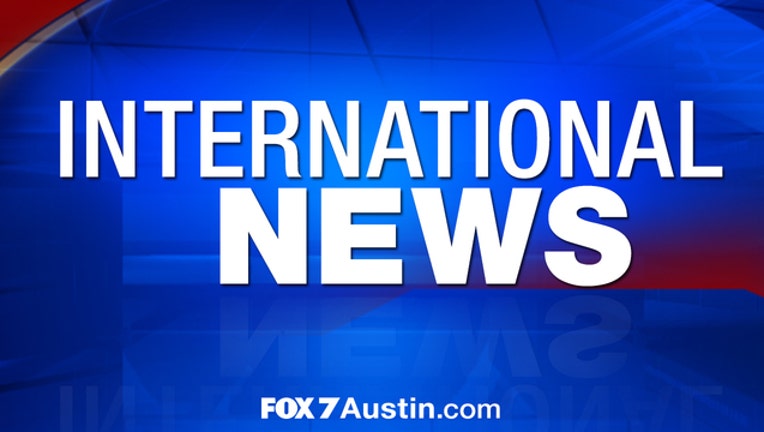 article
YANGON, Myanmar (AP) — Myanmar opposition leader Aung San Suu Kyi said Thursday that she will be the true power above the country's president if her party wins historic elections this Sunday, circumventing a constitutional clause that bars her from the top job.
"It's a very simple message," Suu Kyi said, when reporters pressed her to explain what she meant. While another member of her National League for Democracy party would hold the presidential title, "I'll make all the proper and important decisions."
"I'll be above the president," she said, appearing bemused as she spoke to hundreds of reporters gathered at the lakeside villa that was her prison before the country began its transition from dictatorship to democracy five years ago. "I'll run the government."
She insisted her plan was legal because "the constitution says nothing about being 'above the president.'"
Although the comments run contrary to democratic norms, which Suu Kyi has always stood for, they represent the reality in Myanmar's present ruling structure. The current president takes instructions from the military-backed Union Solidarity and Development Party and if a military person were to become president, he would be beholden to the army commander.
The Sunday elections are billed as Myanmar's best chance ever for a free and credible vote, with experts noting the nation experienced widespread suppression of dissent and violence even before the 1962 coup that plunged the country into military rule for the next half-century.
However, the constitution, drafted under military control, guarantees that the armed forces maintain control over 25 percent of the seats in parliament and the key security portfolios. In a clause widely seen as custom-tailored for Suu Kyi, it also bars her from the presidency because her late husband was British and her two sons hold foreign passports.
The 70-year-old opposition leader said Thursday that the run-up to the vote had been seriously flawed and that she hoped the international community would not be too quick after ballots were counted to declare it free and fair, noting the U.S. and others have at times been overly enthusiastic about political and economic reforms.
"I ask them," she said, beyond the veneer, "what has changed?"
The Union Election Commission, which oversees the voting, is headed by a vocal supporter of President Thein Sein's ruling Union Solidarity and Development Party.
Suu Kyi said the commission had ignored repeated complaints about irregularities in advance voting, the illegal use of religion by her political opponents, and the disenfranchisement of migrant workers.
She did not mention the country's 1.3 million Rohingya Muslims, who have been denied the right to vote for the first time since independence.
The government says all are illegal migrants from neighboring Bangladesh, though many of their families arrived generations ago.
A quarter-million Rohingya have fled their homes in western Rakhine state after being hunted down by machete-wielding Buddhist mobs in 2012, some by boat and others to camps where they live under apartheid-like conditions with little access to health care, education or food.
Human rights groups have criticized Suu Kyi for remaining silent about the Rohingya's plight. She, however, says her job is to reconcile the two communities, not to fan divisions. When one reporter repeated claims by some rights groups and legal experts that the Muslim minority is facing genocide, Suu Kyi said, "I think it's very important that we should not exaggerate problems in the country."
"We have to make big problems small and small problems disappear," she said.
As daughter of the country's late independence hero, Suu Kyi is treated with near-reverence by many people. Her party is widely expected to win the largest number of seats in parliament on Sunday.
When her party last contested a general election in 1990, it won by a landslide but the military annulled the results and put her under house arrest, where she spent much of the next 20 years. It boycotted the 2011 vote that put in place Thein Sein's nominally civilian government, saying it was neither free nor fair.