NATO chief urges unity after British vote to leave the EU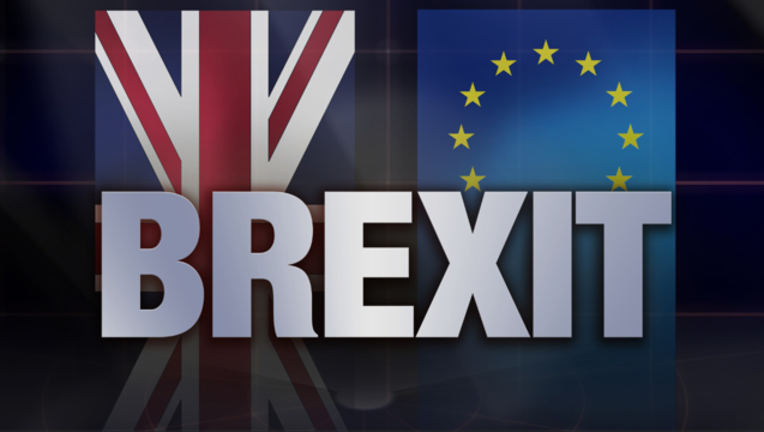 article
BRUSSELS (AP) — With Europe thrown into turmoil by the British vote to quit the European Union, cooperation between the EU and the U.S.-led NATO alliance is more vital than ever, NATO's chief said Tuesday as he arrived for a meeting with EU leaders.
Jens Stoltenberg, NATO's secretary-general, said "we have to send a clear message that the vote of the U.K. to leave the European Union doesn't mean that we are not able to cooperate, to work together."
Stoltenberg spoke to journalists as he arrived at an EU summit dominated by the consequences of British voters' decision last Thursday to end their country's EU membership.
Like 22 other EU member states, Britain also belongs to NATO and there are widespread fears its exit from the EU could hamper collective security efforts. They include actions to fight Islamic extremist violence and moves to forge a united front in confronting what NATO nations see as Russian aggression against Ukraine.
Last week, Stoltenberg said the British electorate's decision leaves Europe more fragmented. Jaap de Hoop Scheffer, one of his predecessors as NATO's top civilian official, said in a commentary published Tuesday that the British exit from the EU is "bad news for NATO."
It will "negatively affect the close relationship between the EU and NATO which the U.K. had been a key part of," he said.
Stoltenberg said Tuesday it is too early to grasp all the consequences of the British decision, but that government officials in London have assured him their country's allegiance to NATO is unwavering.
"My message today is about cooperation and about unity," he said as he headed into the meeting with EU heads of state and government. "Unity and cooperation was of course important also before the U.K. vote. It has become even more important now."
Next week, NATO and the EU are planning on signing a joint statement at the alliance's summit meeting in Warsaw that will pledge unprecedented coordination in the security field. Stoltenberg said Tuesday he wanted to discuss even greater cooperation with the EU.
"I would like to see even more progress," he said, specifically mentioning the areas of cyberdefense, countermeasures against the blend of military and non-military tactics commonly known as hybrid warfare, and efforts to shut down human trafficking operations in the central Mediterranean.
At the two-day EU summit, the bloc's foreign policy chief, Federica Mogherini, will also present leaders with her blueprint for a new EU global strategy.
"In challenging times, a strong union is one that thinks strategically, shares a vision and acts together," she wrote in an introduction to the 56-page document. "This is even more true after the British referendum."
An analyst with the German Marshall Fund, a Brussels think tank, said the new EU policy may be undermined by British voters' decision to leave.
It "will severely weaken the EU's economic and soft power tools in foreign policy," Bruno Lete said. "A weakening of Europe's common European Foreign and Security Policy is bad news for NATO, just at a time that the alliance is increasingly seeking to align its security and defense strategy with the EU."