New Austin City Council wants Sheriff to change ICE Detainer Policy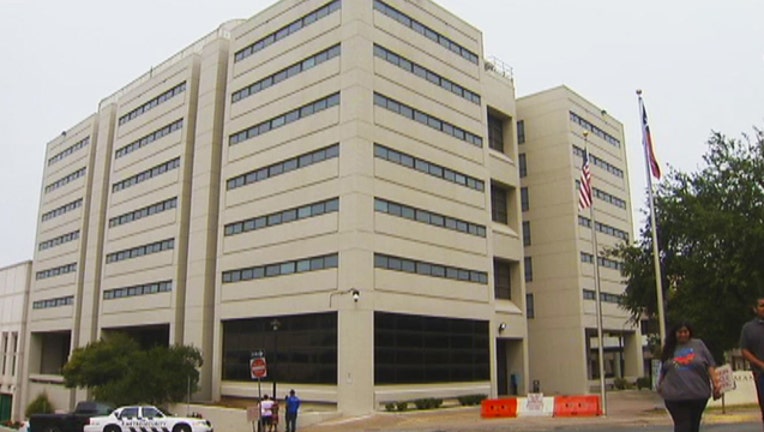 article
The Austin City Council wants the Travis County sheriffs office to stop handing over illegal immigrants to the feds. The on-going fight may now factor into a new debate about Sanctuary Cities on Capitol Hill.

Inside the Travis County jail,  over the past 10 days,  Immigration Detainers have been placed on a total of 16 people. A policy update is outlined on the Sheriff's Office website;
Administrators also point out that office personnel do not act as federal officers:
Local immigration advocates claim the Immigration Detainer policy hurts families and should be discontinued.
"So we want to stop ICE in our community and our jail, and no separate families, that's very important to us," said Antolin Aguirre with the Austin Immigrant Rights Coalition.
In an effort to end the detainer policy - the Austin city council, Thursday night- amended what originally was a standard operating agreement. The vote - according to council member Greg Casar who brought the issue up - is more than symbolic.
"It sends the interlocal agreement back to the county for discussion. and the County Judge had indicated to me and the city council that she wanted to discuss this issue with the sheriff's office so by making this Amendment the city council is actually sending the interlocal agreement back to the county for further discussion and I believe we will learn a lot in that discussion," said Casar.
The vote was not unanimous. Council member Ellen Troxclair Abstained while Councilman Don Zimmerman was the lone No Vote. In a statement sent to FOX 7 Zimmerman explained his reason for not supporting the Casar Amendment.
"It's nonsensical to suggest Austin doesn't "value its immigrant community". If anything, because Austin has earned a label as "sanctuary city", the ILA should have affirmed that Austin City supports legal deportations under the rule of law in an effort to reduce chances of another tragic murder by an illegal immigrant, such as we saw in San Francisco."
Officials with the sheriff's department declined to comment about the Thursday council vote. Sheriff Hamilton - in an interview last year did defend the policy.
"I've got a job and that's to maintain safety in this community and that's why I will continue to honor detainers," said Sheriff Hamilton.
According to county records, the illegal immigrants who have been booked into jail since September 30th are from Mexico, El Salvador, and Honduras. The majority were arrested for drunk driving but other charges include; aggravated assault and the continued sexual abuse of a child.
The council vote plays right into a new immigration debate on capitol hill. Legislation has been filed to crackdown on so called Sanctuary Cities. The bill introduced in the U.S. Senate would block federal grant money from being sent to cities that have policies contrary to federal immigration law.

In a statement- Senator John Cornyn ( R - Texas ) said;
Senator Cornyn's office also issued a summary of what the legislation would do;
Prohibits sanctuary jurisdictions from receiving federal funds under the Community Development Block Grant Program and the State Criminal Alien Assistance Program.
Requires transparency to show which local jurisdictions are currently not in compliance with federal immigration law.
Protects local jurisdictions and law enforcement agencies by preventing them from being sued for obeying the law and complying with federal immigration law enforcement requests.
Increases criminal penalties for illegal immigrants who have illegally re-entered the United States after deportation and for those who have committed aggravated felonies.
Council member Casar says removing the detainer policy - for him- is about improving safety.
"We want to separate local law enforcement from immigration, because we want our families in this community, which is a heavily immigrant community to know that calling local law enforcement about an issue, will not entangle them into the federal immigration system," said Casar.
The councilman is not concern that without the policy those charged with violent crimes could be released back into the community. According to Casar, that is a matter for local judges - who have the power to set bond amounts-- which could keep dangerous individuals from reoffending.