New City Council swears-in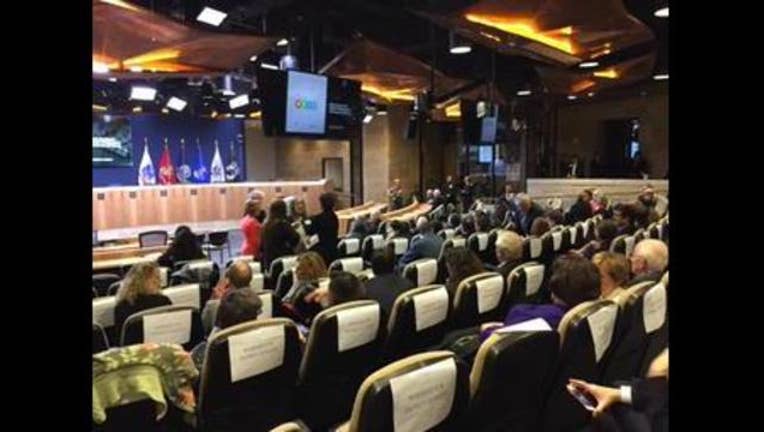 article
AUSTIN, Texas - Tuesday marked a historic night for the capital city.
Austin has a new mayor and ten council members that geographically represent the city.
Last year the old council voted to divide the city into ten districts. This is the first time residents voted for someone who actually lives in their district and knows what issues need to be addressed there.
Tuesday night at 6 p.m. the swearing in ceremony began with Mayor Adler and all council members taking the oath of office before a judge.
Members then drew marbles to determine their length term in office.
Five will serve for two years, the other five will serve two years; the mayor will automatically serve four.
They then took their seats and each spoke about the changes they would like to see moving forward.
"We're definitely going to change how the agenda is structured for council meetings, which I think is really important. I think it's very disrespectful to the citizens of Austin, to the city, staff to conduct business in the middle of the night. So we will change that to make it more user friendly," said Sheri Gallo, who represents District 10.
As the new city council, they took a vote to determine who would be the Mayor Pro Tem.
Kathy Tovo who is the only returning council member was selected,10 in favor and one opposed.
They will all attend orientation three times over the next two weeks.
The first regular scheduled meeting is scheduled for Thursday, January 29.