New information about CPS case history involving Colton Turner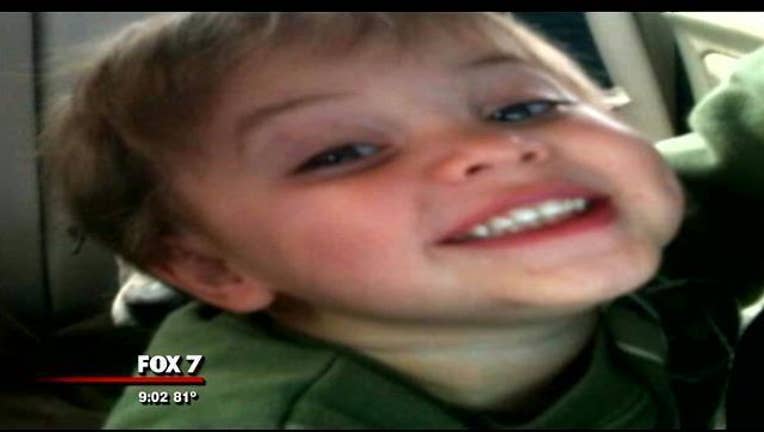 article
CEDAR PARK, Texas - There's new information concerning the CPS case history involving Colton Turner.

According to the Cedar Park Police Chief, CPS had four cases involving the two-year-old, two of which were open when officers found his body in a shallow grave last week. Tuesday, FOX 7 heard from a spokesperson from the Department of Family and Protective Services.
Across from the Cedar Park Police Department are candles, balloons and children's toys. All left with love for a boy who may have not received enough while living.
The mother of two-year-old Colton Turner, Meagan Work, says she helped her boyfriend, Michael Turner, bury the child's body in Southeast Austin in July. Work claims Colton hit his head on an air conditioner at a motel after being assaulted and died the next day.
"I don't think I could bring myself to believe anything that Meagan Work says," said Cedar Park Police Chief Sean Mannix.
It was Mannix's officers who first interviewed Work. He says she told them several stories about her son's whereabouts between when family members last reported seeing him in April and May until September 10th.
"I think one of the saddest elements of this case is we may never know what happened to that little boy other than how he was disposed of by the people that are supposed to be closest to him," Mannix said.
Mannix says CPS has investigated cases involving the family. They date back to when Colton was around six months old.
"The number I was given was four. I haven't confirmed that with CPS and I was also told that a couple of those cases were open cases because they were unable to locate Miss Work because of her transient nature," said Mannix.
"If someone doesn't want to be found, there's ways not to be found. That's just the way of the world," said Department of Family and Protective Services Spokesperson Julie Moody.
Moody defended the agency as much as she could without revealing specifics about the case history. She says that must remain private for now while an internal review takes place.
"There was prior involvement with this family. When we're finished reviewing everything we did or didn't do, we will release that to the public," Moody said.
In addition the Texas Health and Human Services Commission will review the case. It oversees DFPS.
Both reviews will likely not be complete by Colton's funeral.
Mannix says he will be there.
"This little boy deserved to have more people involved and more love in his life while he was living and if all we can do is give him a little bit of that postmortem, I want to be part of that," said Mannix.
The family has not set funeral arrangements for Colton, but they will be paid for.
The Cook-Walden-Davis funeral home in Georgetown created a gofundme account and by 6 p.m. on Tuesday, the goal amount of $10,000 was reached. The money pays for a casket, and purchase of a grave site at Bagdad Cemetery.
Work's first court appearance has been set for September 23rd. Darla Davis has been named as her attorney.