New York first responder tries Whataburger during Harvey relief -- and loves it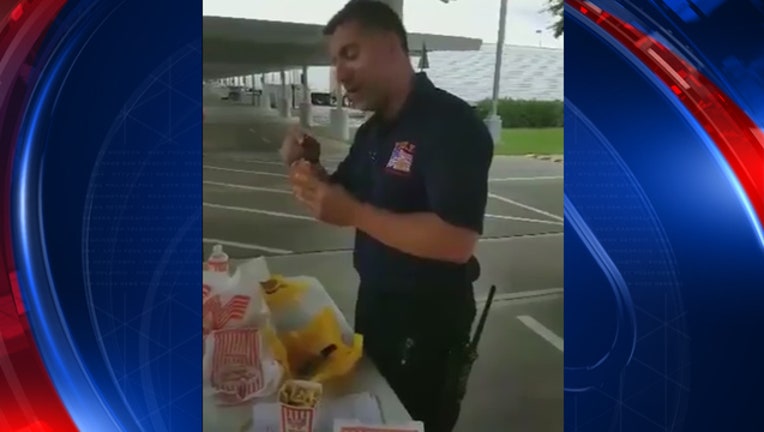 article
A New York first responder got his first taste of Texas favorite Whataburger while helping with Harvey relief efforts.
"These Texas guys wanna tell me that this is a burger, this is the official Texas burger," he said in a video tweeted by the iconic fast food chain. The man looks at the camera skeptical and says he doesn't think so.
After he takes a bite, he smiles and goes "Mmmmmmmm… that is a good burger!"
A person off-camera, a Texan presumably, says "Told ya!"
The New Yorker was won over by Whataburger -- an experience every Texan has felt.
"Unbelievable," he says at the end of the video.
Whataburger said last week it will give $1 million to the Whataburger Family Foundation, $500,000 to local food banks in hard hit areas and $150,000 to the Red Cross to help with Harvey relief efforts.
The Whataburger Family Foundation helps employees in need or who have a sudden financial issue. Whataburger said the foundation will assist workers in affected areas with items like clothing, food and medical bills.