Next Texas A&M mascot selected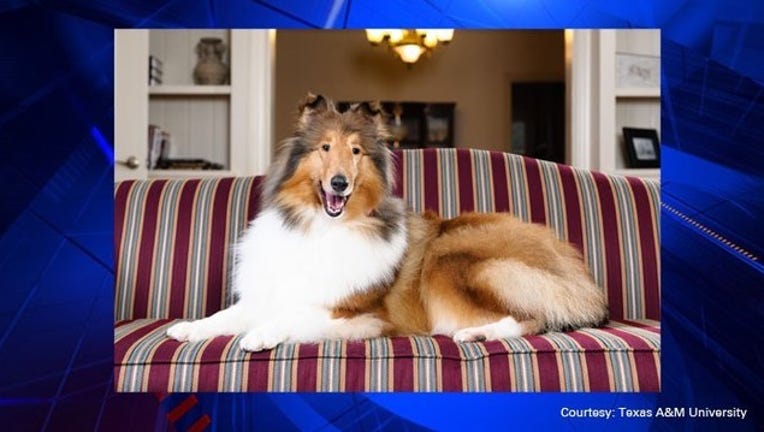 article
AUSTIN, Texas - A female collie, in keeping with the Texas A&M University's decades old-tradition, has been selected to be the next mascot and will assume her role as Reveille IX on May 9.
The soon-to-be Rev IX was donated by Overland Collies out of Chagrin Falls, Ohio.
Selection of the 16-month-old medium-sized collie was recommended by a 12-member committee of students, faculty and staff to Interim President Mark A. Hussey, who concurred.
Hussey's decision concluded a seven-month national search in which more than 15 applications from across the nation, including collie breeders and collie rescue shelters, were considered. The pool was eventually narrowed to four finalists.
Twix, as Rev IX is currently known, is described by the owners of Overland Collies as "very outgoing" with "a positive attitude" and they say she "enjoys crowds."
Twix will be formally named Reveille IX at the Corps of Cadets "Final Review," the May 9 ceremony held in conjunction with the university's spring commencement ceremonies.
Until then, she will get accustomed to campus and get acquainted with Rev VIII, who is finishing her seventh year and is set to retire to the Stevenson Companion Animal Life-Care Center operated by Texas A&M's College of Veterinary Medicine and Biomedical Sciences, where she will continue to receive special care.
You can read more from Texas A&M here.