North Texas police warn of armed robbers targeting women in apartment parking lots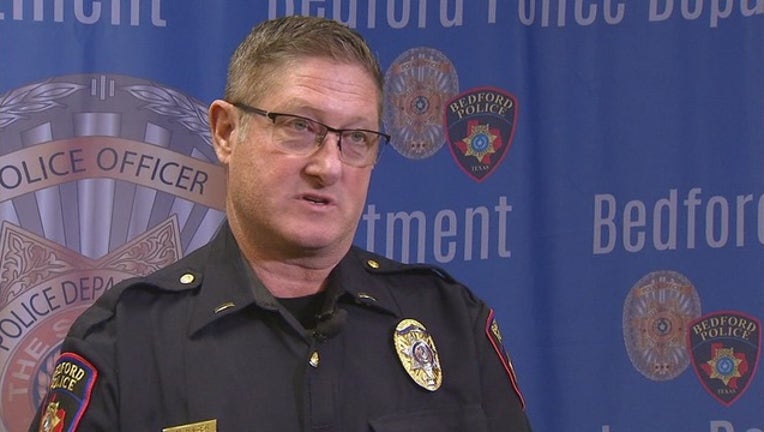 article
BEDFORD, Texas - Correction: In earlier versions of this story, Bedford Police identified the Windmill Terrace Apartments as a location where one robbery occurred. Police say they have since confirmed the offense did not occur at that location, but at a different apartment complex in the 2200 block of Murphy Drive.
---
Police are warning North Texas residents about armed robbers who are targeting women in apartment complex parking lots.
According to the Bedford Police Department, there have been several similar robberies in Bedford and surrounding cities since Jan. 16.
The suspects appear to be targeting women getting in or out of their vehicles in apartment complex parking lots at night.
On Tuesday night, police said a woman was robbed at gunpoint by two men in the parking lot of a complex located off busy Bedford Road and Murphy Drive.
"So what these subjects are doing is using weapons," said Bedford Lt. Mark Hager. "And they're basically attacking women in parking lots as they're getting into or out of their vehicles."
The same exact scenario played out less than a mile away at a complex located off Meadow Park Circle. The two attacks happened just 20 minutes apart. Neither victim was able to get a good look at the robbers.
"Their faces were partially covered so at this point that pretty much all we have as far as a description," Hager said. "One of them uses a firearm. They attempt to or take personal property, purses, necklaces, things like that."
Bedford police detectives believe the armed robberies may be related to similar attacks carried out in Euless last month. In those cases, three people were robbed in the parking lots of three separate apartment complexes. The gunmen concealed their identities with ski masks.
"They do have similarities, so they are sharing information and they will work together to bring the situation to an end," Hager said.
Bedford police said they're increasing patrols in the area. They're also reminding everyone to report any suspicious activity they see to police.
Anyone with information about these robberies is asked to call Bedford PD at 817-952-2127.