North Texas Tollway Authority digital boards mock New England Patriots during Super Bowl week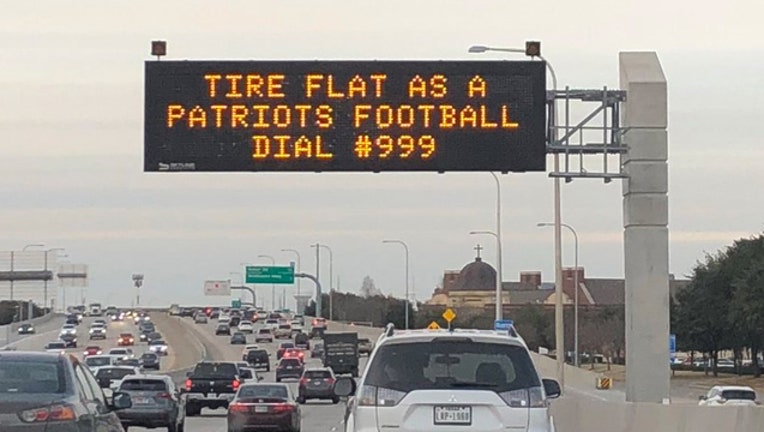 article
The North Texas Tollway Authority won't be cheering for the New England Patriots on Super Bowl Sunday.
The agency's digital boards featured a jab at the Patriots while also promoting its roadside assistance service: "Tire flat as a Patriots football? Dial #999."
The sign is a reference to the allegation that Patriots QB Tom Brady ordered the deflation of footballs used in the AFC Championship Game against the Colts in January 2015. Brady wound up being suspended for four games during the 2016 season after a series of appeals and the franchise was fined and lost draft picks.
NTTA officials are also planning a digital board about the Rams later in the week.
The Patriots face the Rams on Sunday evening at Mercedes-Benz Stadium in Atlanta.