Northwest Austin gun dealer burglarized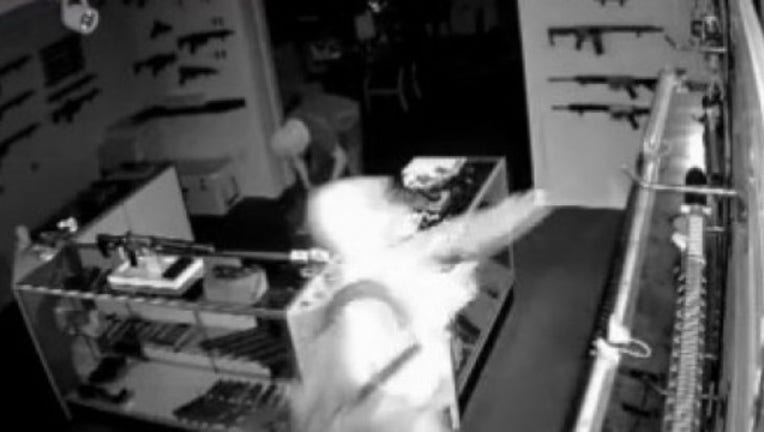 article
AUSTIN, Texas - Just after 3 a.m. Monday, two suspect burglarized ATX Armory in Northwest Austin from the back of the building, stealing more than six guns.
Police said one of those guns was fully automatic, or a machine gun.
The Austin Police Department and the Bureau of Alcohol, Tobacco, Firearms and Explosives are working on the case together. The owner of the shop said he was alerted by text, but not everybody was.

"We did not receive any information at all. I found out by way of Facebook," said Michael Cargill, owner of Central Texas Gun Works.

Cargill thinks more should be done to notify other dealers.

"That's sad. We need to have some kind of system where every gun store is alerted. Every gun store should be told. We also need to be given a list of firearms that were stolen and serial numbers as well," said Cargill.

A recent report from ATF shows Texas ranks third in gun thefts stolen from federally licensed dealers. Thefts are becoming more common around the nation. Cargill said if dealers aren't all notified in the area that can cause big problems.

"If someone wants to sell one of those guns and walks into the gun store, there is no way I can verify that gun has been stolen from another gun store," said Cargill.

Suspect one is described as a White male, between 16-21, brown, curly hair. Suspect two is White or Hispanic same age group, between 5'6-59.

No-one knows the intentions these suspects have with the guns, but in the meantime Cargill hopes this can be a reminder for dealers and owners alike.

"I tell my students to make sure you lock your firearms up. I would be a terrible instructor if I didn't lock my guns up and someone broke into my store and now I have a stolen gun out on the street," said Cargill.