Off-duty South Texas officer hit, killed by vehicle in North Austin
AUSTIN, Texas - An off-duty officer from South Texas has died after being hit by a vehicle in North Austin on Wednesday, June 29.
Around 2:12 a.m., Austin Police Department responded to a 911 call referencing a crash between a vehicle and pedestrian in the 11700 block of N Mopac Expressway SVRD NB near The Domain.
The officer, identified as 35-year-old Poteet Police Department officer Jeffrey Richardson, was reportedly working a contract job at a construction zone at the time of the collision. Richardson was transported to St. David's Round Rock Medical Center where he succumbed to his injuries, police say. 
Lindsay Smith, 26, has been identified by investigators as the driver of the vehicle involved. Police say Smith stayed at the scene and performed a sobriety test. Investigators also conducted a warrant for her blood sample.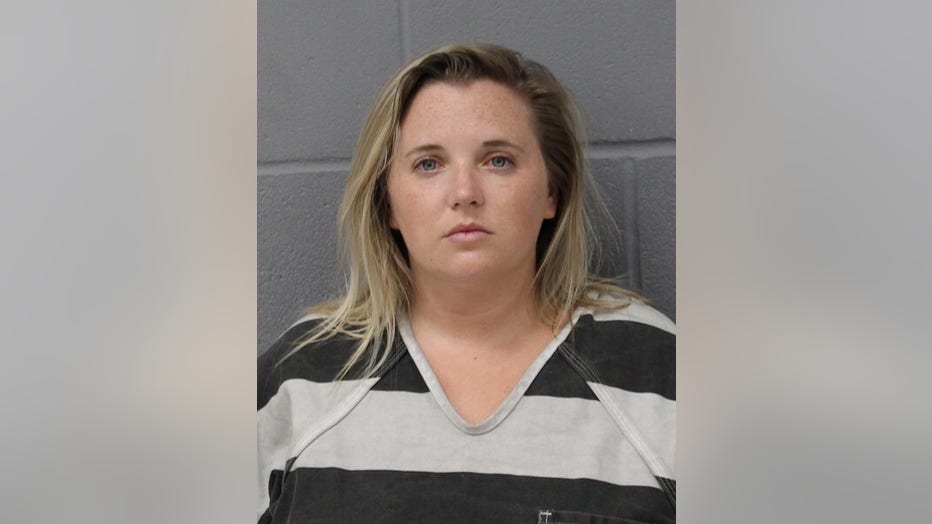 Smith is charged with Intoxication Assault and is currently in the Travis County Jail. Her bond is set at $250,000.
The 100 Club of Central Texas has activated its Survivor Fund in response to Richardson's death. 
"We just gave the family a check for $10,000. That money doesn't replace anyone or anything. It's just a small token to get them through what they're dealing with financially right now," executive director Grahame Jones said.
He says this is a loss for everyone.
"Anytime we lose a first responder, it's hard on the community. It's obviously very, very hard on his family. The family's dealing with it right now," he said.
Jones says Richardson leaves behind five children.
"I heard that he was a family man and very, very proud of his kids and a very loving father. I did hear that. I've heard that from multiple people. I know he's going to be dearly missed by those children and his wife and the extended family," he said.
To donate online, click here.
Poteet Police officer Jeffrey Richardson procession
Poteet Police Chief Bruce Hickman released the following statement: 
"The Poteet Police Department mourns the tragic loss of Poteet Police Res. Officer Jeffrey Richardson, 35, who was tragically killed this morning while working off-duty in Austin, Texas.
Our thoughts and prayers go out to the Richardson family. We offer our sincerest condolence for this monumental loss.
When tragedy strikes, faith is what makes things bearable. The Poteet Police Department will continue to be here to lean on during this significant time of need. That's what the thin blue line signifies.
I want to especially thank Round Rock Police Chief Banks and Austin Police Chief Chacon and their departments for their unbelievable show of love, concern and support. I thank the St. David's Round Rock Hospital medical staff who attended to Richardson and for the respect they showed him as they lined the halls and street outside the hospital as the procession drove by with his body. I would also like to thank Sheriff David Soward and all Atascosa County law enforcement agencies for their pledges of support, as well as TMPA and the 100 Club.
Myself, LT Rodriguez, Officers' DeLuna, Aragon and Gonzalez, along with other law enforcement agencies escorted Officer Richardson's body to the Medical Examiner's office in Georgetown, TX. I was in awe that nearly every driver on the highway ramp stood outside their cars as the procession drove by."
Police say this investigation is still pending.