Ohio prison escapes: 1 inmate captured, other still on the run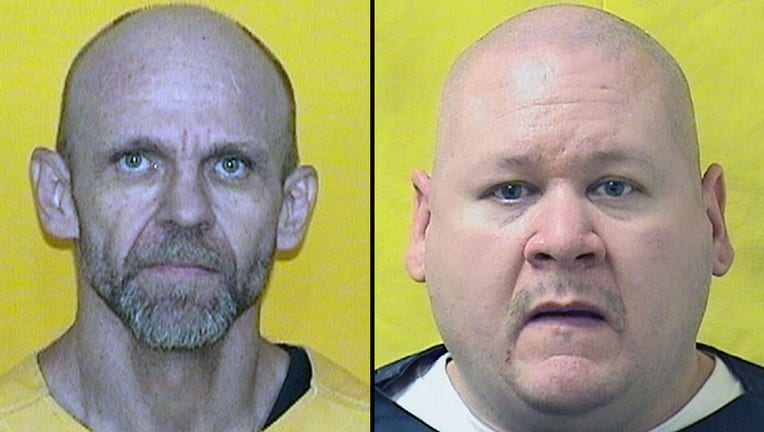 article
LIMA, Ohio (AP) - One of two inmates who escaped from an Ohio prison was captured early Wednesday in Kentucky after a police pursuit of a stolen car the men were believed to be in ended in a crash and a foot chase, authorities said.
James Lee, 47, was captured at the scene but Bradley Gillespie, 50, remained at large. Gillespie has been imprisoned since 2016 for murder, while Lee was serving a sentence he received in 2021 for burglary and safecracking.
The two men were reported missing from the Allen Oakwood Correctional Institution in Lima, Ohio on Tuesday, according to the Ohio Department of Rehabilitation and Correction. Officials have not disclosed further details, including how the escape occurred or when the men were discovered missing.
The vehicle chase in Henderson, Kentucky, began when officers spotted a car the men were believed to be traveling in and tried to stop it. A chase ensued and the crash occurred a short time later. Both inmates then fled the scene on foot.
Residents in the area were being told to keep their doors locked while authorities searched for Gillespie. They were urged to call 911 if they spotted him or had information regarding his whereabouts.
The Ohio State Highway Patrol is leading the investigation into the escape.