Oldest living World War II veteran Richard Overton gets special gift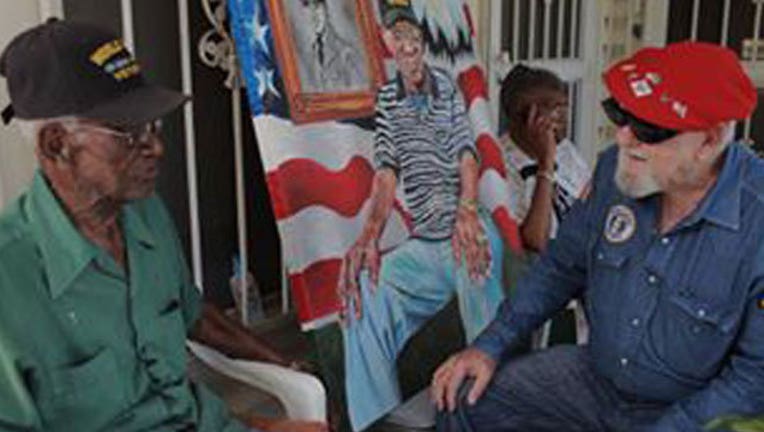 article
The oldest living World War II veteran, Richard Overton, received a very special gift today. Houston-area artist Ken Pridgeon specializes in painting fallen soldiers but he made an exception for Overton.
Pridgeon, who is an 81-year-old Korean War veteran, traveled to Overton's house in East Austin to present the artwork to Overton in person.
"It's an amazing feeling just being an old sign painter, painting our fallen heroes and given this honor to actually meet a 110-year-old human being," Pridgeon says.
The art features Overton as he appears today at 110-years-old with a likeness of how looked when he joined the service.
Overton said, "Lovely ain't it. It's beautiful. I've got put it on the wall."
Pridgeon has painted 300 fallen soldiers.