Olvera Street merchants want help from city of LA
LOS ANGELES - Olvera Street is known as the "Birthplace of Los Angeles," but merchants are fearful they won't be able to save the businesses there because of the pandemic.
Olvera Street has been around for 90 years in L.A. and features dozens of merchants and restaurants.
"Olvera Street is a living part of our history here in Los Angeles so that's what it encompasses, it's culture, it's traditions, it's family. We have our large traditional events so we have Blessing of the Animals, Day of the Dead, Las Posadas, which bring in quite a large number of people," said Valerie Hanley, the owner of "Casa California" on Olvera.
Hanley is a third-generation merchant on Olvera, but her business, "Casa California," is now closed, and she is concerned about the future.
"It is a ghost town. It's difficult for a lot of our merchants because we're very unsure of what's going to happen unless the city is able to give us some relief. We're [Olvera Street] really going to be one of the last places that comes back because we rely like 40-70% on tourism," said Hanley.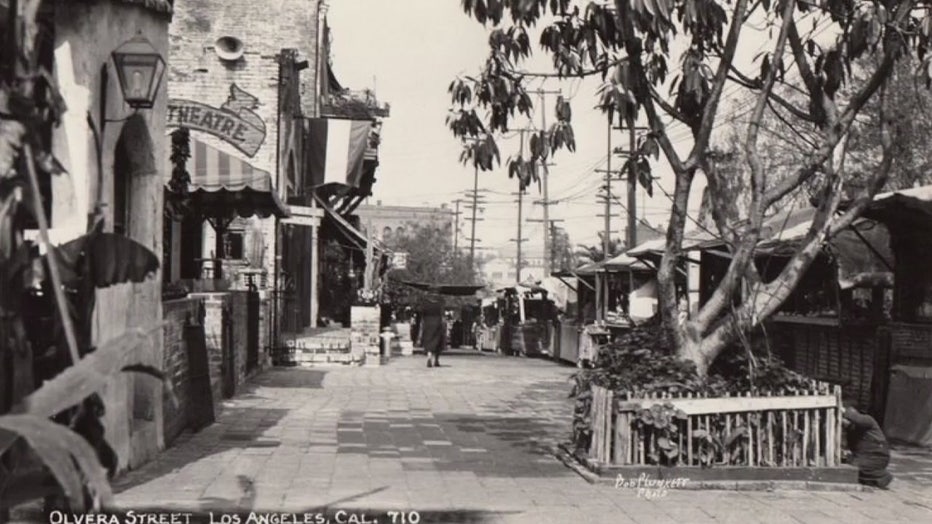 Greg Berber, the President of La Luz Del Dia, a restaurant on Olvera, is struggling to keep his restaurant afloat during the pandemic.
"Our sales compared to previous years are down 90%," said Berber.
The restaurant was started by Berber's grandfather in 1959. Berber is the third generation owner.
"It means a lot to me. My dad grew up here, I grew up here, my brother and my sister grew up here. It's our cultural identity. It's the Angeleno experience of Latin history, Chicano history. This is our Disneyland. This is where we grew up to have free entertainment and experience everything on a weekend when we wanted to," said Berber.
Before the state mandate, Berber had 19 employees, but he had to furlough 15. He is receiving a PPP loan, and is trying to bring back some of his employees, but the loan isn't enough to cover all of the bills.  
"The sales that we make aren't sufficient to pay utilities, rent, basic necessities to keep a restaurant running here on Olvera Street," he said. 
RELATED: Stay up to date on all coronavirus-related information
Berber is hoping City Council passes a measure to offer rent forgiveness to the businesses on Olvera.
"If they [Los Angeles City Council] don't act fast enough then as it says in our leases, after 90 days of not paying our rent, they have the right to evict us," said Berber.
Hanley is in the same boat with a long-term rent contract.
"They [landlord] don't allow us to have any kind of flexibility as far as rental payment and the amount can never go down so that's very difficult for us to see what a future will hold for us," said Hanley.
Hanley is hoping she won't have to close, but fears the worst.  
"Without that support, there's no way we're gonna come back so we're looking at if we don't come back, how do we close down, move merchandise, it's tough. When you grow up here [Olvera Street], it's tough," said Hanley.
RELATED: Learn how you can take action to help prevent the spread of COVID-19
The merchants are asking City Council leaders to help save the businesses and the history that comes with it.
"I'm sure that all Angelenos want to see the birthplace remain here and not be extinct and see all the living history of the merchant families that have been here for 90 years gone," said Berber.
"Right now, we're really gonna need the city's help to subsidize the park so that the merchants can come back and open. The city is our family, they are our landlords so we're hoping that they're going to be able to help subsidize us for a little while," said Hanley.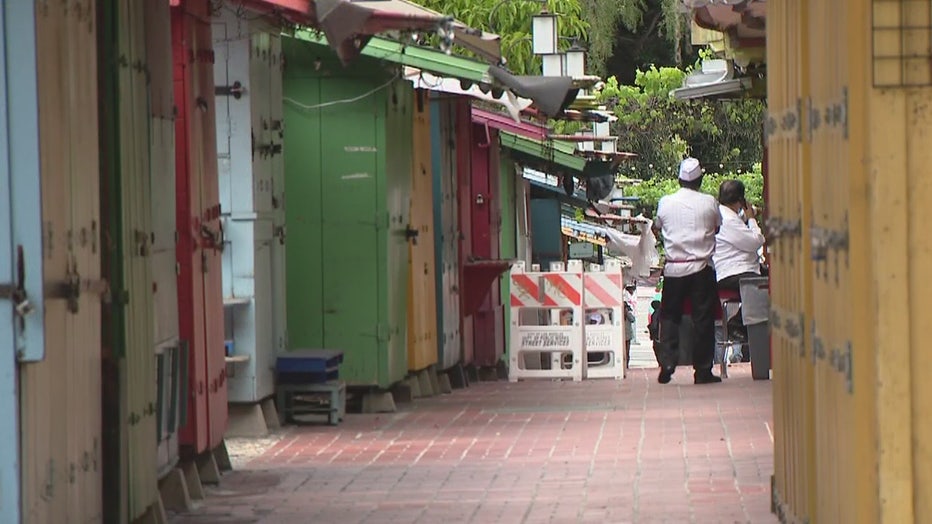 Council-member Jose Huizar sent a statement to Fox 11 regarding the businesses on Olvera Street:
"I support the tenants of this iconic location. El Pueblo de Los Angeles is the birthplace of the city of Los Angeles and an important historical monument for our city. Many of the merchants are legacy family-owned businesses with rental agreements with the City that go back decades. The unprecedented action of closing  non-essential businesses along with the complete stop of tourism have severely impacted the merchants in El Pueblo."
RELATED: Interactive Map of Coronavirus Cases
"In an effort to preserve these legacy businesses I introduced a motion requesting that El Pueblo waive the merchants rent payments and report back on other measures that will help prevent these businesses from closing for good. The motion is currently with the Budget and Finance Committee. I look forward to learning what additional help may be available."
La Luz Del Dia is open for takeout Monday-Sunday from 11-4 p.m.
Get breaking news alerts in the FOX 11 News app. Download for iOS or Android.