On Syria, Democrats look to deflect the conversation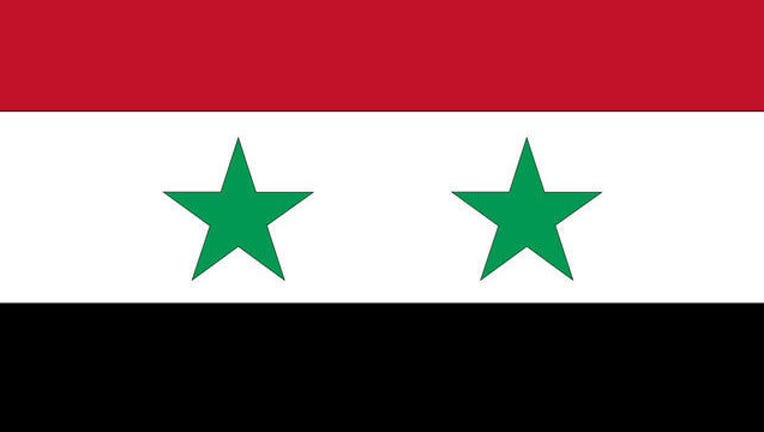 article
WASHINGTON (AP) — In his speech at the Republican National Convention, Donald Trump made six references to the conflict in Syria, pointing to the war-ravaged nation as a source of much of the world's turmoil, particularly immigration and extremism.
A week later at the Democratic convention, Hillary Clinton made not one reference to Syria.
The conflict in Syria remains a major conundrum for both President Barack Obama and Clinton, his former secretary of state. With a firm reluctance to enter another U.S. war in the Middle East, the United States has focused its military efforts on fighting the Islamic State group in northern Syria and in Iraq while pursuing so-far failed diplomatic efforts to end the civil war.
Now entering its sixth year, the Syria conflict has killed more than a quarter million people, displaced some 11 million, and has turned the once-cosmopolitan, secular country into a hive of factions with dangerously competing interests.
"Of the two or three biggest legacy problems for the Obama administration, in terms of foreign policy, Syria will figure prominently on that list," said Robert Ford, U.S. ambassador to Syria during the uprising and now a senior fellow at the Middle East Institute. There is an element within the Democratic Party, Ford adds, that "would go as far as to say the United States helped to cause that problem."
Clinton has tap-danced around the issue, particularly since her views may not be in line with that of her former boss. Her closest advisers point out that she often had a more hawkish approach to international relations than many in her party, including Obama, but delving into such a complex situation on the campaign trail risks putting off voters who are more concerned with the situation at home.
"There is a benefit to the Syria debate not getting too political at this stage," said Ilan Goldenberg, a Clinton adviser who is senior fellow and director of the Middle East Security Program at the Center for a New American Security. "There will be a rigorous process of us evaluating all our options. It's much more deep than what you get on the campaign trail but my instinct is she'll lean further forward."
While Clinton has been one of the most pro-intervention candidates to run for the presidency in 2016, she has not condoned the forceful removal of Syrian President Bashar Assad from power, calling instead for a peaceful handover. In a December debate, she said she supports the establishment of a no-fly zone "to create those safe refuges within Syria." The aim would be "to try to protect people on the ground both from Assad's forces, who are continuing to drop barrel bombs, and from ISIS," she said, using an acronym for the Islamic State group.
"And of course, it has to be de-conflicted with the Russians, who are also flying in that space," she added.
But Clinton dodged a question about whether failure to take more assertive action in Syria damaged American credibility, saying at a later debate that, "as commander-in-chief, you have to be constantly evaluating the decisions you have to make."
The type of intervention that many had envisioned — targeting key installments belonging to Assad's government after it was found to be using chemical weapons in 2013 — never came to fruition. Appetite for intervention of any kind was especially low after the vastly unpopular U.S.-led invasion of Iraq, and Washington was still reeling from the 2012 attack on the U.S. consulate in Benghazi, Libya, that killed four Americans, including Ambassador Chris Stevens. Clinton has been forced to answer inquiries over the security failures leading to that attack.
Clinton "was very sobered by the Libya experience," Ford said. "She absolutely understood, back in 2012, the need for a more muscular approach (in Syria). I never ever heard her say we need to send in the U.S. military," he added. "But she thought there were people on the ground who we could help."
When it came time for action in Syria, Obama opted to help moderate rebel forces and, a year later, launched airstrikes to target the Islamic State group. Obama and Secretary of State John Kerry have also supported a military partnership with Russia to limit a U.S. expansionary role in Syria for years to come.
Trump does not often address the Syria conflict, but he's repeatedly blamed the Obama administration for the rise of the Islamic State group, which in 2014 took over a third of Syria and Iraq, though much of that territory has since been re-claimed. This month, he accused Obama of being the "founder of ISIS," adding, "I would say the co-founder would be crooked Hillary Clinton."
Trump has said that he doesn't think Assad is the biggest problem in Syria, and has called for the establishment of safe zones inside Syria for refugees so they don't have to flee the country.
Outside observers caution against expecting too much in Clinton's ability to turn this conflict around, saying that any future action is too little, too late.
Joe Macaron, a policy analyst at Arab Center Washington DC, warns that "the Syrian opposition's bet on a Hillary presidency might be a rerun of weighing its options in 2011 and 2012 on the expectation of a U.S. intervention under Obama."
___
What political news is the world searching for on Google and talking about on Twitter? Find out via AP's Election Buzz interactive. http://elections.ap.org/buzz
___
Follow Vivian Salama on Twitter: http://twitter.com/vmsalama