One dead after plane crashes into Lubbock television station tower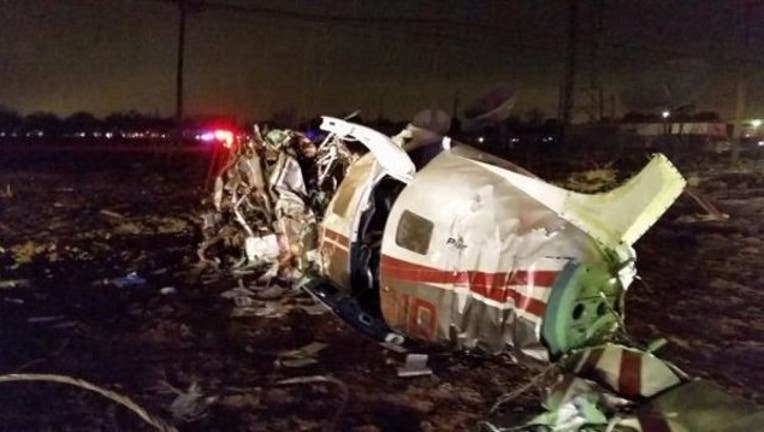 article
LUBBOCK, Texas - A small aircraft on approach to Lubbock's major airport has crashed into a TV tower, knocking the station off the air.
There was no immediate report of injuries.
The Federal Aviation Administration reports a single-engine Piper PA-46 crashed while on approach to Lubbock's Preston Smith International Airport. FAA spokesman Lynn Lunsford said the aircraft dropped off radar screens about 7:30 p.m. Wednesday. There was no word on how many were aboard the plane or their fate.
In its Twitter feed, KCBD-TV reported that the plane struck its 814-foot transmission tower, knocking the station off the air and cutting power to the surrounding neighborhood. KCBD anchor and reporter Karin McCay said the tower was cut in half. No station personnel were injured.
Copyright 2015 The Associated Press. All rights reserved. This material may not be published, broadcast, rewritten or redistributed.