Oscar nominations put Austin in the spotlight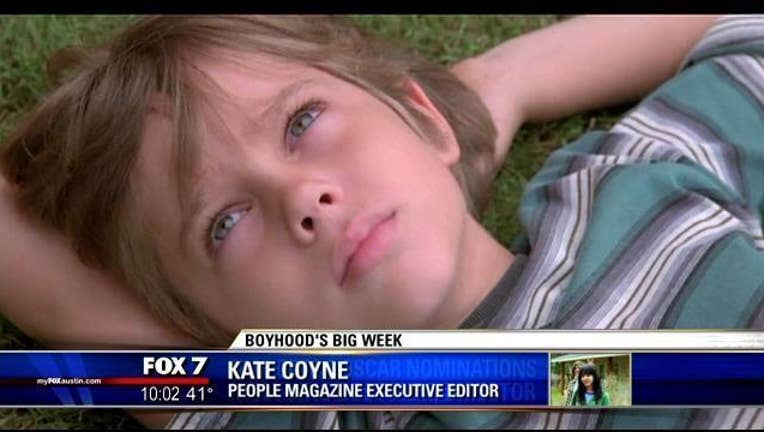 article
AUSTIN, Texas - The nominees for the 87th annual Academy Awards are in and Richard Linklater's movie "Boyhood" is up for six awards including "Best Picture" and "Best Director."
Coming off his Golden Globe win Sunday, the buzz continues to build around the Austin filmmaker
"Boyhood", no surprise that it was nominated for Best Picture. It's probably the frontrunner at this point coming off of the Golden Globes. The dedication that it took Richard Linklater to spend 12 years making this film was certainly going to be rewarded.
In addition to Linklater's nominations for director and original screenplay, Patricia Arquette and Austin-born Ethan Hawke received nods in the best supporting actor categories.
The director says 13 years ago when he began filming, there was no way to imagine this attention.
"In 2002 when we were starting this... that was further away from thinking it would ever be awards buzz. It was so far from this one. It was process oriented, made the film, we tried to make about life," he said.
Texas-ex Wes Anderson's "Grand Budapest Hotel" tied for the most nominations with "Birdman" at nine.
Anderson's individual nominations include "Best Picture," "Best Director" and "Best Original Screenplay."
Find out who wins February 22nd.