Over $15 million worth of marijuana seized in traffic stop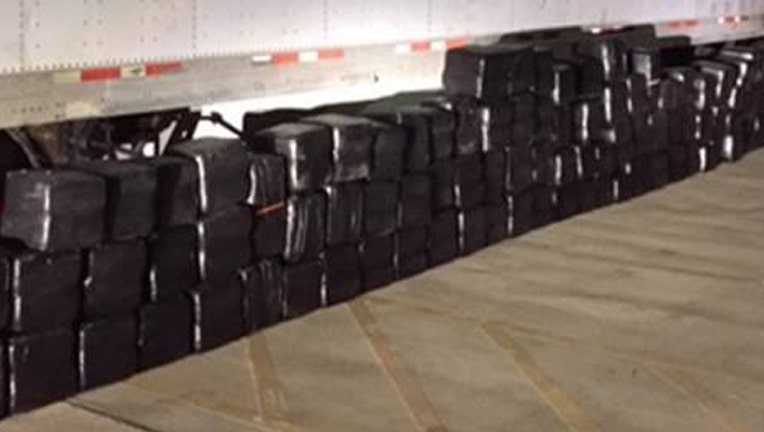 article
A routine traffic stop in Brooks County led to a large discovery, a 2,525 pound discovery to be exact.  
On July 7, 2017, a Texas Department of Texas trooper pulled over a truck tractor trailer on U.S. 281 for a traffic violation.
A DPS canine sniffed out the scene and was alerted by the trailer. 100 bundles of marijuana was discovered inside the trailer, a value of over $15 million. 
42-year-old Ruben Chavera was taken to the Brooks County Jail. He was charged with possession of marijuana, a first degree felony.