Parts of Metro Austin pounded by powerful winds and rain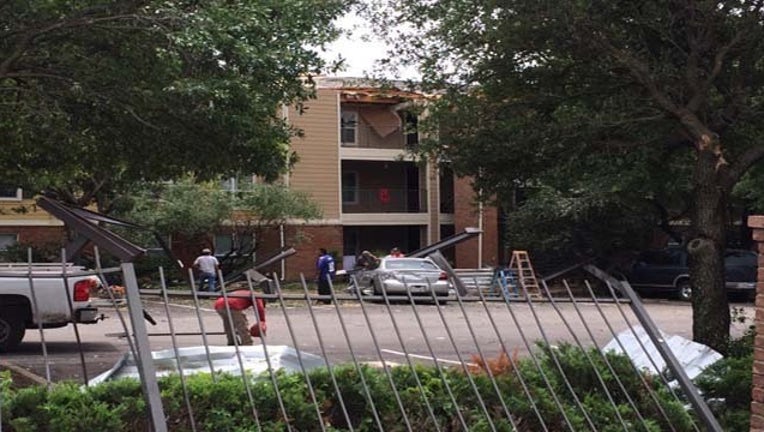 article
Overnight, Austin took a major hit from heavy wind and rain.
Silver Springs Apartments near Tech Ridge Boulevard had the roof ripped apart by relentless wind.
"The wind actually blew the door open. I had to push back shut, we got everybody in the bathroom," described Demonte Smith.
Smith rescued his neighbors.
"The water was coming through the roof. it was leaking everywhere. it was totally flooded. I helped him with their baby. their dishes. help them get situated and in our house so they could be safe," he explained.
Once safe, people were evacuated. The American Red Cross is helping those now homeless by the damage. Damage, which spreads across the metro area.
The Uhaul storage store near Braker and I-35 also took a hit. Its metal roof ripped away leaving behind a trail of twisted metal.
In South Austin the storm also hit pretty hard. A large billboard was ripped up crushing river city market here on south congress avenue. FOX 7 reporter Nick Spinetto spoke with the owner who tells me there was one employee inside at the time. he was stocking beer. fortunately, he was not hurt
The owner did not want to appear on camera but told Spinetto he is already working with his insurance company and expects to re-open within the next few weeks when repairs are done.
Repairs needed to fix ripped apart buildings and lives, too.