Pedestrian hit trying to cross I-35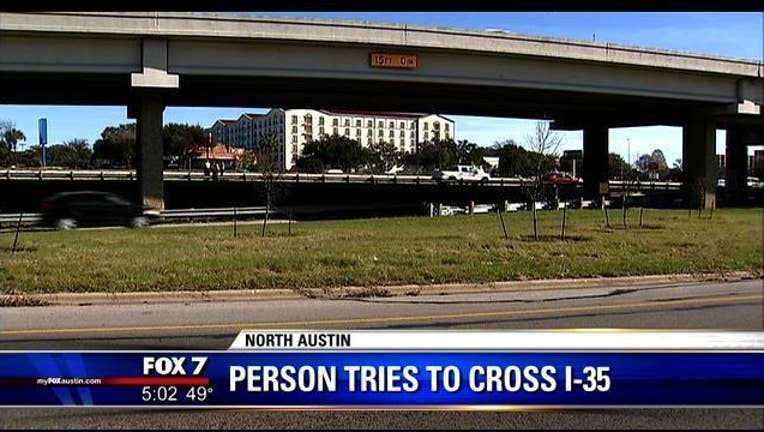 article
AUSTIN, Texas - Another person tries to cross I-35 on foot and is hit by a car.
He's recovering in the hospital.
Police say around 2 Monday afternoon, a couple of people were trying to cross the southbound lanes near huntland drive in north Austin.
A man in his 40's was hit, and was taken to UMC Brackenridge with serious injuries.
The driver did stop after the accident.