Photo of dad sleeping under son's hospital crib goes viral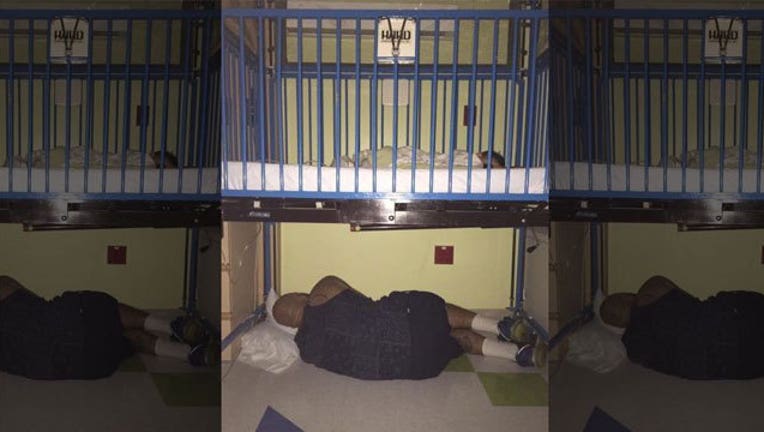 article
A photo of a loving father sleeping under his son's hospital bed in Pennsylvania is tugging at heartstrings across the nation.
Amy Palmer, of York, Pennsylvania, posted the photo on Tuesday to Facebook showing her husband, Andre Palmer, sleeping under their son AJ's bed at York Hospital Pediatrics after working an all-night third shift at his job, Fox 59 reported. She snapped the photo after waking from a nearby hospital room chair to find her husband had crawled underneath AJ's crib.
AJ, which is short for Andre Jesse, was being treated after suffering from "an asthma attack I just couldn't break," Amy said, Fox 59 reported.
According to a Facebook update Thursday morning, AJ has since been discharged from the hospital and is doing well.
Read more on FOX NEWS.