Plano man gets life in prison for murdering father, hiding body in freezer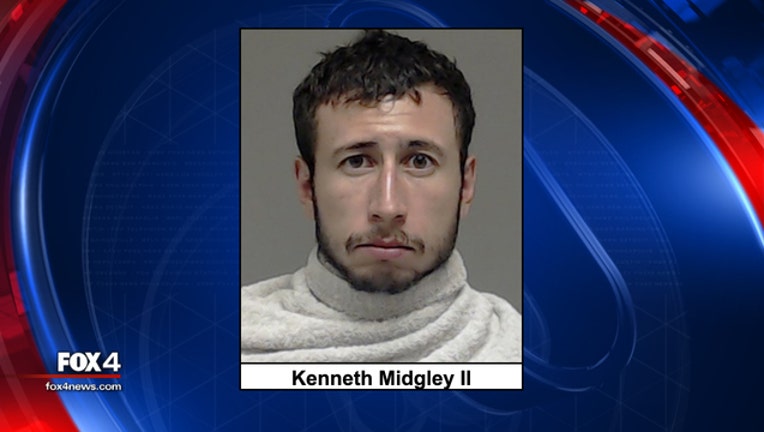 article
McKINNEY, Texas - A 30-year-old man will spend the rest of his life in prison for killing his own father and then stuffing his body in a freezer.
Collin County District Attorney Greg Willis said Kenneth Midgley II. pleaded guilty to murder earlier this year. Judge Ray Wheless sentenced him to life in prison last week after hearing testimony in the case.
Prosecutors said Midgley killed his father, 50-year-old Kenneth Midgley, in their family home near Preston Road and Legacy Drive on April 13, 2017.  He then wrapped the body in a tarp, put it in a freezer in their garage and fled to Mexico.
It took several days for relatives to discover what had happened. Prosecutors said the elder Midgley was supposed to pick his wife and daughter up from the airport on April 15 but never showed up. When the women called the younger Midgley he said, "You can't talk to Dad because he's not alive."
The family called 911.  According to an arrest warrant affidavit, responding officers found a handwritten note in the Midgley's home. It said, "It's in the freezer" and including a confession about something bad happening.
Midgley spent 10 days in Mexico before turning himself in to face charges.
During a punishment hearing, prosecutors showed the judge evidence that Midgley planned to murder his father, lacked remorse and was a danger to society. Family members testified that they would fear for their safety and the safety of others if he were released.
"This sentence ensures that the victim's family and our community will forever be safe from this violent man," DA Willis said.