Police: 2 hostages released from Baltimore Burger King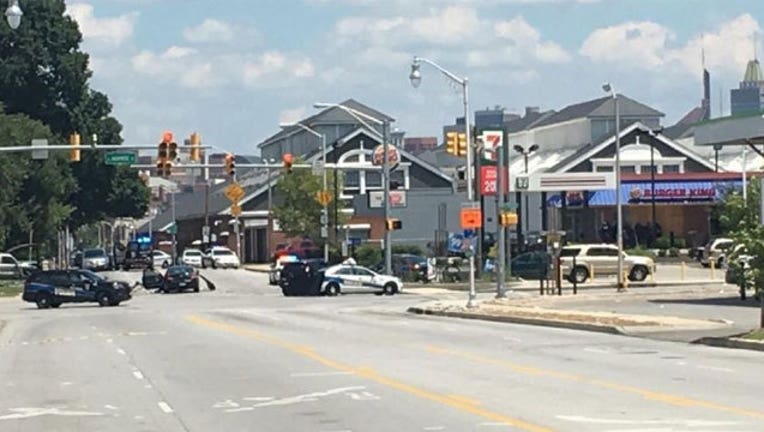 article
BALTIMORE (AP) — Two people being held hostage at a Burger King have been released after a police chase of a rape suspect led to a standoff at the restaurant.
Police spokesman T.J. Smith said earlier that there were "about four" hostages at the restaurant before the two were released. A 7-year-old girl remains a hostage as police continue to try and persuade the suspect to give himself up, Smith said.
Swarms of police, including a SWAT team, have surrounded the restaurant for several hours.
"Our ultimate goal is end this peacefully for all parties," Smith said at a news conference.
Smith said the suspect is wanted on an active warrant for rape and was spotted driving Sunday morning. Police tried to pull the suspect over, but the suspect fled and led police on a chase. The pursuit ended when the suspect crashed into another vehicle, then fled by foot while carrying what Smith said was "believed to be a handgun" into the Burger King.
Police did not release the suspect's name, but said he's wanted on an alleged rape that occurred within the last two days.
Smith said the driver of the vehicle who was hit by the suspect's vehicle is being treated for minor injuries.