Police release photos of 'vehicle of interest' in shooting of 10-month-old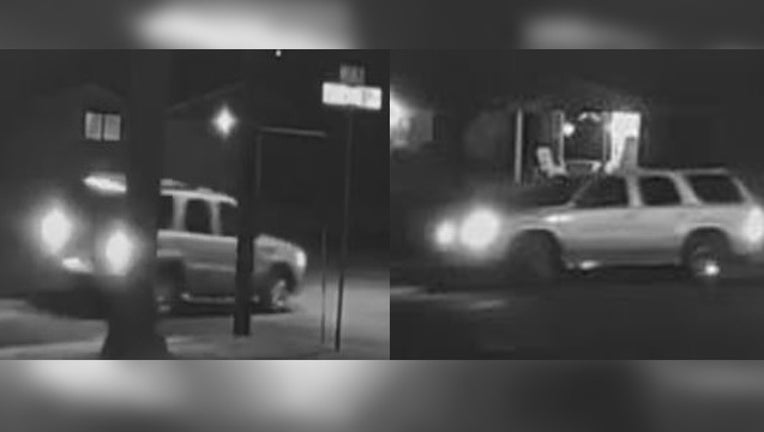 article
AUSTIN, Texas (FOX 7 Austin) - The Austin Police Department is looking for information about a vehicle of interest after an infant was shot multiple times last week. 
On Feb. 24, 2019 APD responded to 1820 Wooten Park Drive near Anderson Lane just after 11 p.m. When they arrived, an adult male was found with non-life threatening gunshot wounds and a 10-month-old baby was found in critical condition with multiple gunshot wounds. 
Police say the initial investigation revealed that the victims heard a knock at their door that was quickly followed by gunshots through the door. 
APD is looking for a man and a woman in conjunction with the case. Police have described the female person of interest as being Hispanic or White, 17 to 25 years old and approximately 5 feet and 2 inches tall. She is described as being about 120 pounds with blonde hair. She was last seen wearing a blue hoodie with pink flowers. 
Police say the age and race of the male person of interest is unknown. 
The vehicle of interest that police are seeking information for is described as a light colored, possibly silver or tan, SUV. The car has a large body style like a Cadillac Escalade or Lincoln Navigator. 
Anyone with information is asked to contact the APD Gang Hotline at 512-974-8600.