Police said a 'disturbed' fan broke into a Youtube couples home armed with a gun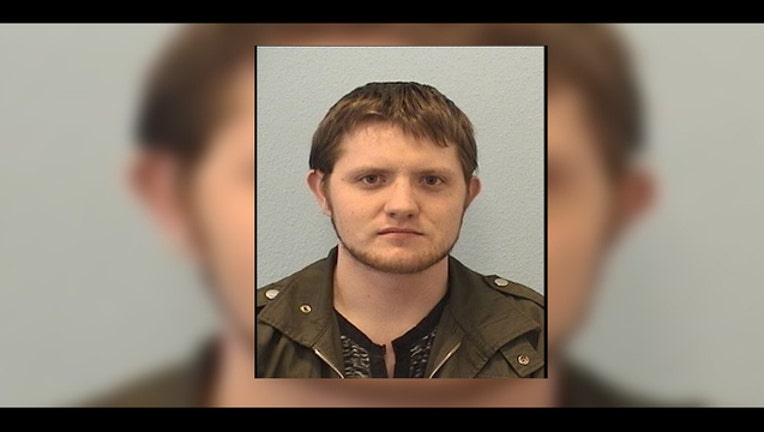 article
AUSTIN, Texas - Police said a 'disturbed fan' broke into the home of a YouTube celebrity couple armed with a gun and fired at least one round inside the home.
According to court documents the man identified as 24-year-old Christopher Eric Giles drove 11-hours from New Mexico to Texas late last month. 
Police described Giles as being a "single, lonely and disturbed," individual. 
It's reported that Giles had 'developed a fondness' for 30-year-old Megan Turney, a YouTube personality with over 300,000 subscribers, but disliked her boyfriend 29-year-old Gavin Free who owns a YouTube channel Slo Mo Guys and is involved with the Rooster Teeth content creators.
Police said they found recorded threatening thoughts made by Giles on his personal cell phone that included saying he wanted the popular personality to die without any children police said. 
Courts documents said Free and Turney were woken up by the sound of gunshots followed by shattered glass around 3 a.m. on Jan. 26. The couple told police they heard someone enter their home through the back door and walk around. 
During the burglary Turney and Free told police they hid in the master closet and called 911.
Austin Police Officers responded to the incident,  when they arrived they saw a dark colored Lincoln sedan back out of the residence driveway. Shortly after, a shot was fired from inside Giles' car, and one officer returned fire police said.
A few minutes later, police said they found Giles dead. 
According to police an official ruling on the manner of how Giles died is still under review.  Police said they obtained video surveillance of the break in which confirmed that Giles had a gun.
Police also said nothing was taken from the couple's residence. 
Fox 7 Austin reporter Bridget Spencer reached out to Turney and Free for comment, however, they did not comment on the situation.