Portrait of Bill Cosby made with rapeseed pulled from State Fair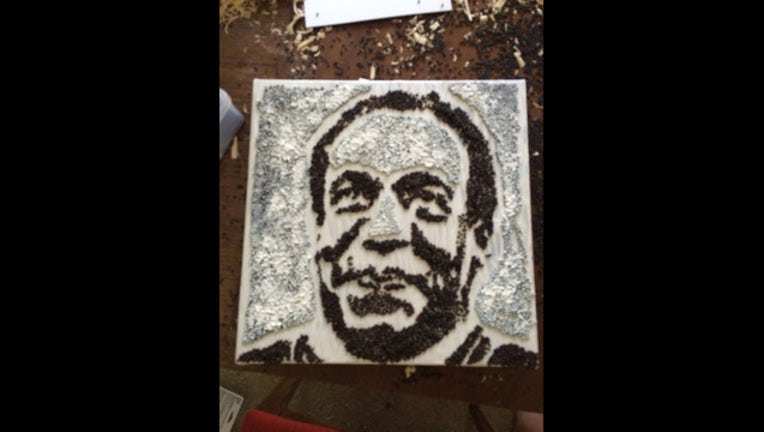 article
ST. PAUL, Minn. - A portrait of Bill Cosby made from a type of canola seed, also known as rapeseed, has been pulled from the State Fair in Minnesota. Artist Nick Rindo said the work was pulled last week following complaints from fairgoers.
In an online report, Rindo told TwinCities.com, "The point was just to see, would there be outrage?"
"Would there be people talking about it? Would it even get through?" he said.
According to the report, emails complaining about the portrait reached Fair administrators who removed it Thursday or Friday of last week.
Other portraits of Rindo's are still on exhibit at the State Fair.
More than two dozen women have accused Cosby, who has never been charged with a crime, of sexually assaulting them after being drugged. Several lawsuits are pending against the comedian.
READ MORE: http://www.twincities.com/statefair/ci_28734408/bill-cosby-portrait-rapeseed-pulled-from-state-fair