Possibly pregnant suspect spent thousands under victim's identity, detectives say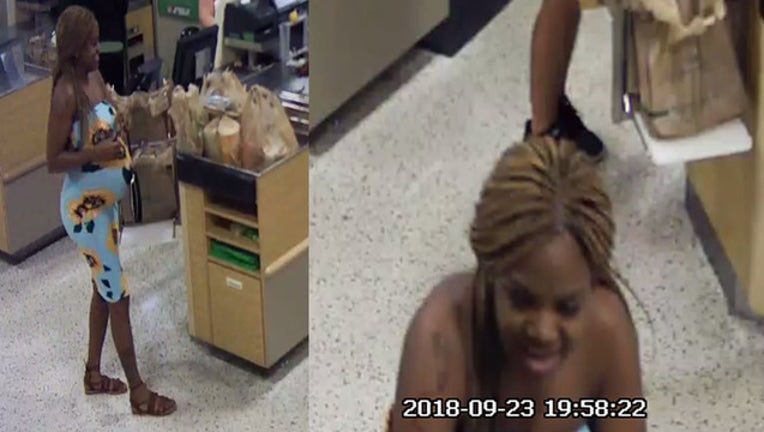 article
TAMPA, Fla. (FOX 13) - Hillsborough County detectives are searching for a female suspect who spent up to $40,000 using a fraudulent credit card, they said.
Hillsborough County deputies said the female, who is possibly pregnant, used the victim's identity to open an account at First Tech Federal Credit Union with a $40,000 credit line. Between September 4, 2018 and October 1, 2018, officials said she made purchases at Publix, Target and Winn-Dixie throughout Hillsborough, Polk and Pasco counties.
The suspect is described as a black female, between the ages of 18 and 30, and was last seen wearing a blue dress with yellow flowers.
Anyone with information is asked to call Hillsborough County Sheriff's Office at 813-247-8200. Anonymous tips can be submitted to Crime Stoppers of Tampa Bay at 1-800-973-9477 or online at www.crimestopperstb.com.