Winning numbers drawn for Monday's $1.04B Powerball jackpot
LOS ANGELES - It's time to check your tickets. The results for Monday's $1.04 billion Powerball drawing have been announced.
Monday's jackpot is the world's ninth-largest lottery prize and the fourth-highest jackpot in Powerball history. There have been five Mega Millions drawings with bigger jackpots. 
Monday's Powerball numbers are: 27, 12, 43, 47, 26 and the Powerball number is 5.
The national lottery game has gone 32 straight drawings without a jackpot winner, dating back to July 19, when a California lottery player bought a $1 billion ticket at a market in downtown Los Angeles.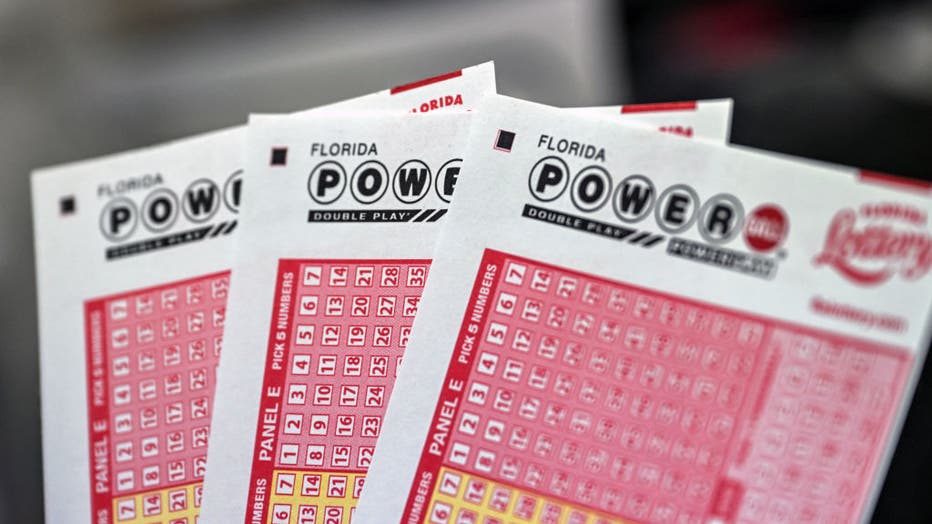 Powerball lottery tickets pictured inside a store in Homestead, Florida on July 19, 2023. The Powerball jackpot has reached 1 billion USD for the July 19, 2023, drawing, which has only happened two times before in the history of the game. (Photo by G
SUGGESTED: $1.04 billion Powerball jackpot tempts players to brave long odds
According to the official Powerball site, the odds of matching all six of the game's numbers is a little over 1 in 292 million. The odds of hitting just five numbers increase dramatically — to just under 1 in 11.7 million.
So how much do the winners really get after taxes?
It depends on a couple of factors: do you have to pay state taxes where you live? Will you take the lump sum payment or the annuity payout?
According to Powerball's website, those electing to take the annuity option are guaranteed to get 30 gradual payments over a 29-year period.
RELATED: Powerball payout calculator: How much would you get after taxes if you won?