Preliminary map of recently discovered cave released by Williamson County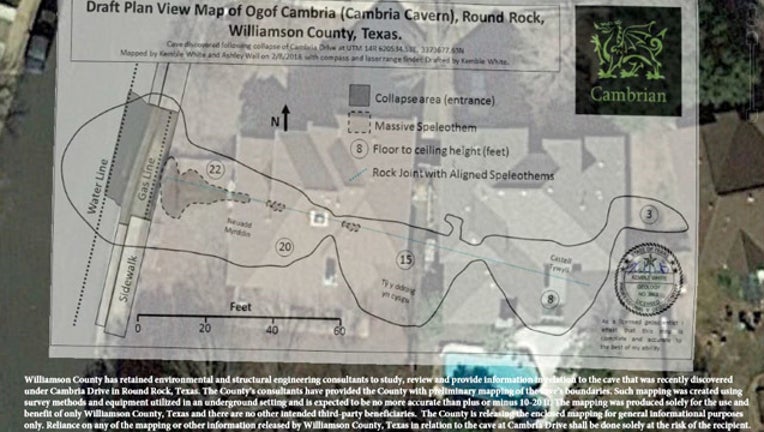 article
Williamson County has released a preliminary map of the cave recently discovered on Cambria Drive after a road collapsed on Feb. 8, 2018. 
The map depicts the cave in relation to the homes that are situated above it. Williamson County says engineering consultants were used to provide the preliminary mapping of the cave's boundaries and the accuracy is within 10 to 20 feet. 
"Williamson County has retained environmental and structural engineering consultants to study, review and provide information in relation to the cave that was recently discovered under Cambria Drive in Round Rock, Texas," the county said. "The County's consultants have provided the County with preliminary mapping of the cave's boundaries."