Rain showers to continue through Saturday night
AUSTIN, Texas - Rain showers will continue through this evening with a few showers being heavy at times.  Most will see steady light rain with off and on moderate rain showers.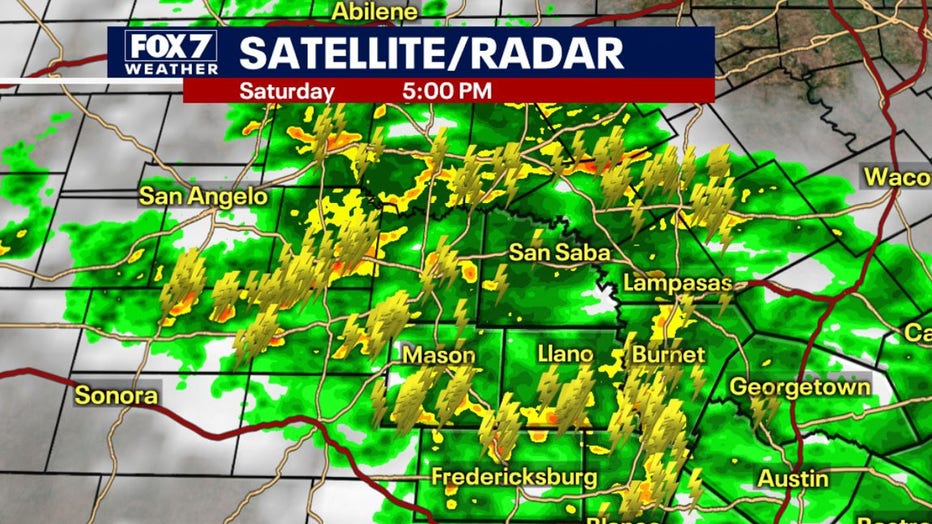 Thunderstorms are possible though the majority of those storms will remain west of the Austin Metro.  The Hill Country will get some stronger storms, but severe weather isn't expected and once we get past sunset will be all but a non-factor.  Heavy rain could produce some flash flooding, but the rain isn't that intense that it'll be widespread.
Tonight widespread showers taper to scattered showers by about midnight and should become more isolated as the sun rises and drier air moves in.   rainfall totals should be in the 0.5"-1" range though some areas could receive up to 2" if heavier showers continuously pass over them.