Records: Man accused of killings stole ID to obtain passport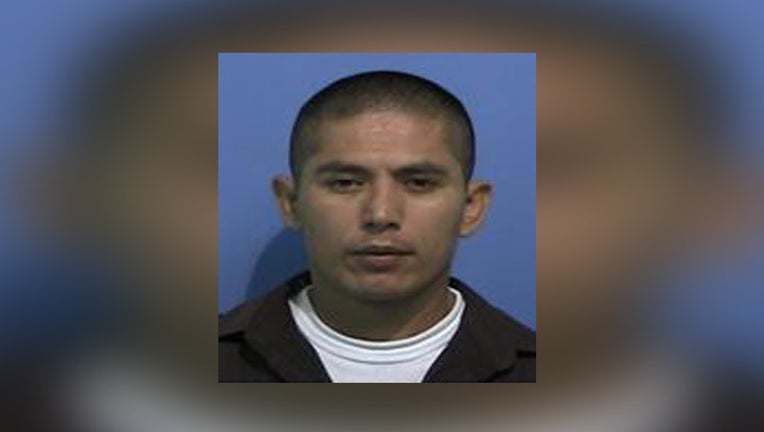 article
DALLAS (AP) — A man in the country illegally who authorities say was responsible for a string of crimes that left two dead in the Dallas area obtained a U.S. passport under a stolen identity, which allowed him to freely travel across the Texas-Mexico border, according to federal court records.
The man, a Mexican national identified as Silvestre Franco-Luviano in federal court records, had already been deported once by the time he stole the identity of a man in Brownsville to obtain a Texas driver's license and state birth certificate, according to the records. He provided copies of those stolen documents to receive a U.S. passport in 2006 that allowed him to cross the border 35 times over at least three years, according to the records on file in Dallas, first reported by TV station KTVT.
The records also indicate he had 13 different aliases, including Juan Navarro Rios, the name of the Brownsville man whose identity was stolen. Earlier this week, Dallas County officials indicated that the suspect's real name was Juan Navarro Rios and that Silvestre Franco-Luviano was an alias.
The identity theft victim later applied for a passport but was denied because records indicated he already had one. Federal authorities investigated and determined Franco-Luviano had assumed the identity of Navarro Rios, the court records show. He was eventually apprehended when he attempted to cross into Texas in another instance and started a two-year prison term in January 2013 for making a false statement in applying for a passport.
Over the course of 20 years, Franco-Luviano has also been convicted of offenses that include assault in Dallas, burglarizing vehicles in the Austin area and illegal entry into the country. He's been deported three times, most recently in 2014 after the passport fraud prison term, according to U.S. Immigration and Customs Enforcement.
But at some point he entered Texas again, and authorities say he's suspected of killing two men in separate shootings late Sunday. By the next day he had traveled about 150 miles to the south and abducted then robbed a man doing landscaping work in Georgetown, officials contend.
He was taken into custody Tuesday following a standoff at his sister's apartment in Georgetown, but not before setting a fire in the apartment and then breaking down a wall to enter an adjacent, evacuated unit in an effort to escape, police have said. A motive remains unclear.
Hector Gomez, supervisory deputy marshal of the Lone Star Fugitive Task Force based in Austin, said they appear to be "senseless" opportunistic crimes.
Franco-Luviano was being held Friday at the Dallas County jail on a murder charge under the name Juan Rios, 43. Sheriff's spokeswoman Melinda Urbina said he's being held under that identity because that's how he was booked when he was previously incarcerated there. Federal records indicate he's 40. The reason for the discrepancy wasn't immediately clear.
Franco-Luviano is being held in a single cell, away from the general jail population, because of the high-profile nature of his alleged offenses, Urbina said, and has been categorized as a mental health patient. Immigration and Customs Enforcement have placed a hold on him so he's not allowed to post bail.
"Until we have everything cleared up, he's not going anywhere," Urbina said.
Franco-Luviano's attorney, Dallas County public defender Bradley Lollar, declined to address the allegations, saying his efforts to speak with his client were interrupted when Franco-Luviano fell ill Thursday and appeared faint.
Lollar said the different names may not necessarily be an effort to deceive but in at least a few instances instead reflect errors on the part of authorities when entering his name into law enforcement databases.