Repair work underway on the Blanco River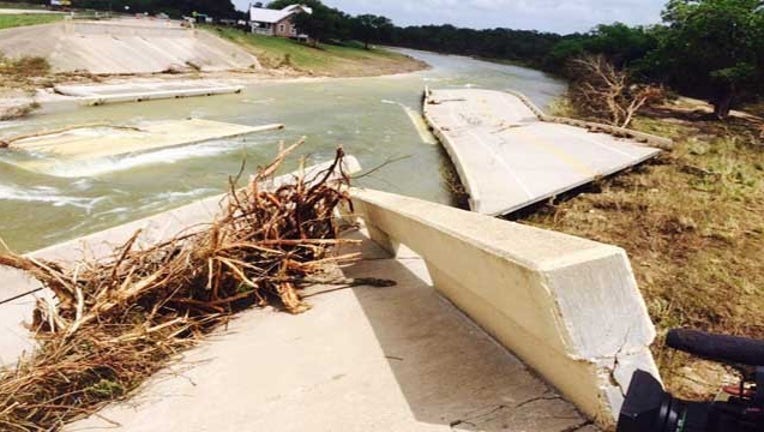 article
TxDOT road crews were busy Wednesday repairing what Mother Nature destroyed this past weekend.
The road base was washed out along RM 165 near the town of Blanco.
The highway was also blocked by flood debris which included several trailers that floated out of a nearby RV park.
Longtime residents like Teresa Page point to the 165 River Bridge in trying to describe the frightening force that filled the Blanco River.
It's loss eliminates a favorite route many cane to rely on
"The drive is just a beautiful drive it's peaceful the hallway going towards dripping Springs and that's the way to Wimberley so now everyone's going to have to go around 281 come down this way it's a long long drive probably 20 30 minutes along the way."
Closer to Wimberly the Fischer Store Road Bridge was also lost.
It may take a little longer to rebuild.
The road and bridge are controlled by the county.
While a cost estimate has not been done -construction will be expensive.
The 2 bridges according local officials are the only major infrastructure failures.
"There is nothing in the queue right now, relative to anything that's going to collapse or cause catastrophic damage to our infrastructure."
TxDOT officials say the state will try to provide some assistance.